Our cozy condo is conveniently located. Walking distance to Wawa, CVS and restaurants. 15min drive to Atlantic City casinos and Outlet shopping. Beach badges supplied (4). Off street parking for one car. Leave your worries at home!
Laura is great to work with - super easy and smooth check in and out. The apartment is good - has most anything needed. My only cautions are to remember to bring your own towels and that the mattresses are a bit rough if you have a bad back. Also really appreciate that there is no wicker furniture!!
Eli
2016-09-26T00:00:00Z
We were attending a trade show for our third year and normally stay along the boardwalk where the convention is located. This year, the organizers moved the whole show to Harrah's which is not on the beachside. The location was perfect and gave us a different feel for the Jersey shore than just the casinos along the boardwalk. The place was easy to find and the beds were very comfortable. It was nice having a washer and dryer in the unit. There is an air-conditioning unit in each room, which is nice. I also appreciated the fact that Laura did everything but put the sheets on the bed. While this seemed odd at first, it was obvious that she had washed sheets from the previous guests and that the mattress and mattress pad were both very clean. We had one bizarre issue that will probably never happen again: I couldn't watch TV in the second bedroom because the power cord was missing. As in, someone took it. Strange, but obviously not something Laura could have foreseen. I mean, who takes a cord for a television? And who thinks to look to make sure it's still there?!? There was also one issue that I do think Laura could have fixed. When I called to ask her why there were no towels, she told me they aren't provided. When I said "I didn't read anything in the listing about having to bring my own towels" she said yes, it was in the listing. Now, I've looked back over the listing, which clearly indicates, in the list of amenities, something called "essentials" which has an icon depicting towels on a towel rack. When I contacted Laura later that evening to tell her about the missing power cord, she offered to bring another one and some fresh towels over. Of course, this was after I'd spent quite a few dollars on towels and washcloths for us. So you should stay here because it's a great listing and very comfortable, but maybe ask ahead of time if she's sorted out the towel situation.
Timothy
2016-09-22T00:00:00Z
It was very relaxing and clean I enjoyed my experience down there
Frank
2016-09-12T00:00:00Z
Laura was very responsive to our emails and questions. She was on top of her game even after we got to the apartment. This apartment is a hidden gem. Very accessible to every thing. We are planing on coming back perhaps next year. If you are looking for a place to unplug and really enjoy the beach you would definately not find another place like this.
Damara
2016-08-11T00:00:00Z
It was a lovely weekend. The apartment was very clean and the beach was only 2 blocks away. I would love to return again. It's a laid back family environment. It is also a short trip to Atlantic and Ocean City. Thank you Laura!
Mandy
2016-05-24T00:00:00Z
The condo was great and the beach was close and convenient. Everything was clean, working, and updated. Laura was very accommodating.
Ron
2016-05-31T00:00:00Z
Laura's condo was super cute, cozy and clean. It was exactly what we were looking for. Close to the gorgeous beach plus wawa right next door was a nice perk! Laura was very friendly and accommodating. Communication was excellent! My friends and I had a blast and would definitely stay there again
Leeka
2016-09-06T00:00:00Z
Loved this little condo. Very clean and decorated exactly as I'd decorate my own shore house. Laura was quick to answer any questions!
amie
2016-08-14T00:00:00Z
Szoba típusa
Teljes ház/lakás
---
Ingatlan típusa
Társasház
---
Férőhelyek
4
---
Hálószobák
Brigantine, New Jersey, Egyesült Államok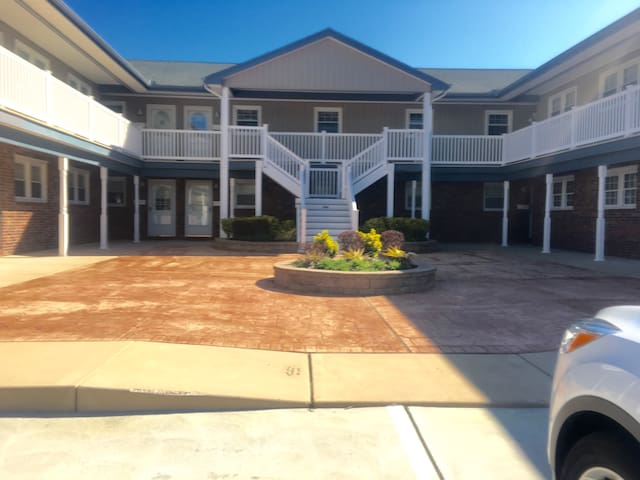 Cozy and quaint first floor duplex, located beach block 7th house in from the beach access. Fully renovated with brand new furnishings .Has washer/dryer. Gated back yard with outdoor shower and gas grill . Private parking in the rear of the property . Ideal for a couple or a family.
My space is small but offers many amenities
I love the quietness and the cleanliness of the beaches. Never feels crowded here on the south end of the island. Our 36 th street beach feels very private. Love the fact that cars can't park on our side of the street.
The location and comfort was great! The shopping center & restaurant was all nearby. Ida made sure I was in good comfort and even included a wine bottle for me and my others guest for the stay.
Breyunt
2017-03-26T00:00:00Z
I absolutely enjoyed my stay! The house was very clean and smelled amazing. The host was very attentive and helpful. She even got me a birthday gift! This is the best place to stay if you come to AC!
Brea
2017-04-02T00:00:00Z
The host was so nice! Even let me stay past my checkout time when I needed a place to sit and wait for my friend's flight. The house is gorgeous. All new everything, and very clean! A block from the beach, and only an 8 minute UBER to Atlantic City. Overall great place and great host. Would love to come back when it's warmer!
Emily
2017-03-12T00:00:00Z
Ida's home was the perfect choice for anyone visiting the area. It's on a small quiet street just steps away from a beach, it's minutes from Atlantic City and the night life and it's comfortable. Our coaching staff stayed here and the house was clean, had everything we needed and in the perfect location. We were pleasantly surprised with a bottle of champagne and some board games to keep us occupied. Communication with Ida was easy and she was an excellent host to us. I could text her any questions and get a response pretty quickly. I really wish it were a little closer to summer so we could enjoy the beach fully but anytime I'm in the area I'll be looking to see the availability.
C.J.
2017-02-26T00:00:00Z
Absolutely LOVE staying here! The home is decorated so nicely and it honestly felt like home. The owner, Ida, might just be the most accommodating host I've ever met. She's a complete sweetheart and provides everything you could possibly need. She got us pastries from her favorite bakery, icecream, and left us a sweet welcome note. I could go on and on about how much we enjoyed her and her place but I'll end with, if you are looking for a place to stay while In Atlantic City or Brigantine...look no further....this is your place !
Andy
2017-03-05T00:00:00Z
Szoba típusa
Teljes ház/lakás
---
Ingatlan típusa
Lakás
---
Férőhelyek
5
---
Hálószobák
Brigantine, New Jersey, Egyesült Államok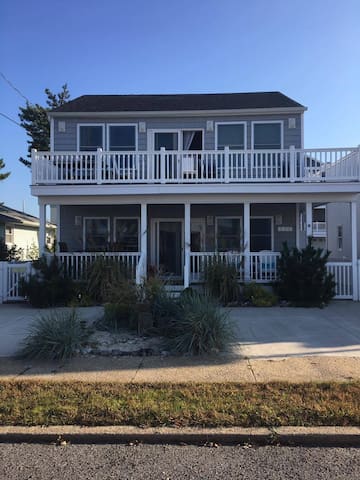 Beautiful water view room with private bath and entrance. A Great place for quick getaway to Atlantic City or the beach.
Szoba típusa
Privát szoba
---
Ingatlan típusa
Lakás
---
Férőhelyek
2
---
Hálószobák
Brigantine, New Jersey, Egyesült Államok
Great first floor condo close to restaurants, shops, the beach, family-friendly activities, and nightlife. You'll love this vacation condo because of it's centrally located & just one block from the beach. Perfect for couples, families (with kids), and furry friends (pets). Features air condition, ceiling fans, tiled floors, all appliances, front porch, outside shower and more.
This first floor apartment has tiled floors throughout, 9 foot ceilings, air conditioning, ceiling fans, washer, dryer, dishwasher, lots of windows, front porch, outside shower & assigned parking. The kitchen is stocked with pots, pans, dishes, silverware, etc. There is a queen bed in the first bedroom and a set of bunk beds in the second bedroom. There is also a twin sized sofa bed in the living room. Both bedrooms and living room have flat screen TV's hung. This condo is located smack dab in the center of town just 1 block from the beach.
Unit is just steps from restaurants, souvenir shops, surf shop, bicycle rental, arcade, liquor store, Wawa, bait & tackle store, super market, ice cream parlors and more!!
Szoba típusa
Teljes ház/lakás
---
Ingatlan típusa
Társasház
---
Férőhelyek
4
---
Hálószobák
Brigantine, New Jersey, Egyesült Államok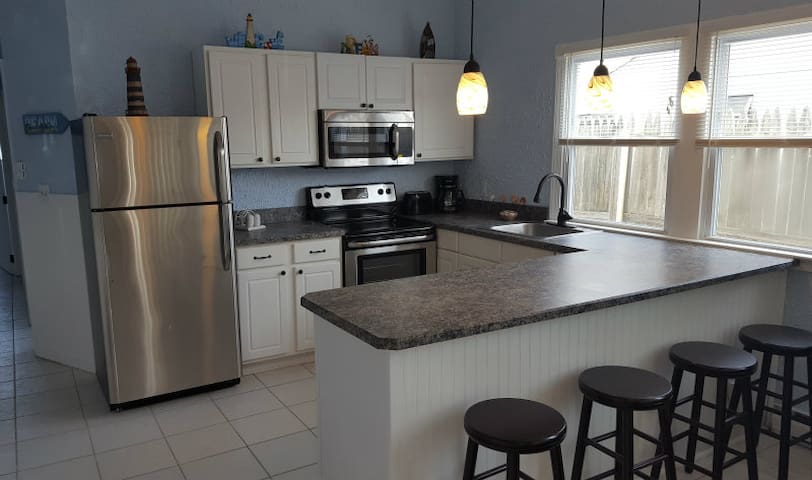 This 2nd fl , one bed condo sleeps 4 with a sleep sofa in the living room. ALL new kitchen, carpet, furnishings..this stunning one bed is perfectly located 2 blocks from the beach and just steps to restaurants and shops. Includes towels, linens,hair dryer, wi-fi, free netflix and keurig. Brigantine is a pristine family oriented beach town just over the bridge from AC, perfect for any getaway! No smoking, no pets, no parties. Check-in 3 PM - Check out 10 AM
We had a little difficulty finding the place. If you go, its in the commercial strip where theres a coffee shop and beachy souvineer store. Park and enter behind that building. The door to the second floor is located next to the very convenient outdoor shower. Upon arrival i called and emailed Melissa. She texted to "call Marc". Marc seems to be running the condos as well as all the businesses out front. Was unaware that check in would be with anyone but Melissa so our check in was fairly clumsy. When we eventually got connected with Marc about 20 mins later, we were led upstairs through a dingy hallway. Marc is odd and scatterbrained- didnt know for sure which room (A-F) we were in. The actual room was nice. It was very spacious, clean, modern, and thankfully nothing like the hallway would suggest. We could have done without the air fresheners everywhere but i guess they were needed to cover a faint musky smell. Had a bit of trouble with using the key code to lock/unlock the door. Marc was present on the property a lot so he was able to fix it. We were unaware that the code was only used to UNlock. We had a lovely time at Laguna Grill and Rum Bar. A restaurant/bar right on the beach with palms and a band playing. The food was just ok but the atmosphere made up for it. Plus alcohol. The next morning we had an enjoyable time at the coffee shop downstairs. Amazing donuts at a bakery about a block away. Cvs is right across the street and Ace Hardware is steps away. We shopped at the beach store below the apartments. The cash register drawer was hanging wide open, unmanned. Perhaps we simply caught this place at a chaotic time? It was a full moon after all. A lot of the negatives could have easily been remedied with better communication from management. Our stay was not unpleasant but we will not be returning. Pros: convenience, room is as described Cons: management
audrey
2016-08-18T00:00:00Z
Apartment was very clean& comfortable .. Loved this place
Gamze
2016-09-07T00:00:00Z
Our stay in Brigantine was wonderful. The apartment was spacious, clean and nicely decorated. Two minute walk to expansive, beautiful beach. Very nice town with cute, laid back restaurants. Two hour drive from NYC. Definitely would recommend for a weekend getting out of the city.
Emma
2016-07-31T00:00:00Z
Absolutely loved the experience here! It was above and beyond what I expected, especially for my first airbnb. It sits two blocks away from the beach, which was exactly what I was looking for.
Crystal
2016-07-25T00:00:00Z
Very nice little guest house in a quiet neighborhood.
Yves
2016-10-23T00:00:00Z
The condo was clean and comfortable. It is larger than it looks in the pictures. It is apparent Marc and Melissa spared no expense in the remodeling and decoration of the unit. Check in with Marc was fast and friendly. The neighborhood is quiet and convenient to stores, restaurants, beach, and casinos. I especially appreciate the free, fast wifi and roku/Netflix. There were even extra amenities such as shampoo/conditioner, dish soap, hand soaps/lotions, etc. the bed is firm and comfy. I love the beach theme decor. It was worth the expense. I think they could charge double what they are asking and it would still be a great deal.
Nancy
2017-02-17T00:00:00Z
Great value! Really lovely furnished space, perfect for a weekend getaway. It was challenging to find via (SENSITIVE CONTENTS HIDDEN) maps. The apartments are above the gift shop, and the door for access is behind with parking spots!
Julia
2017-03-31T00:00:00Z
Everything you could need and more, would stay again. 10/10
Aj
2017-01-29T00:00:00Z
Szoba típusa
Teljes ház/lakás
---
Ingatlan típusa
Társasház
---
Férőhelyek
4
---
Hálószobák
Brigantine, New Jersey, Egyesült Államok
My place is close to beach and bay and a short drive to the Atlantic City casinos. You'll love my place because of the neighborhood, the comfy beds, the cozy atmosphere, the light, the kitchen, and lively nightlife nearby. My place is good for couples, friends, solo adventurers, and business travelers. This home is conveniently located for walking to the Wawa, Root Beer Barrel Surf Shop, Joe's Market and Andre's Restaurant and just a few blocks further is the Laguna Bar & Grill !!
This home can only accommodate a total of 4 people. The couch is not suitable for sleeping (and it is not a sleeper couch).
In a nice clean safe well kept neighborhood, just blocks from the library, an arcade, ice cream and water ice stand, restaurants, liquor store, grocery store, seafood shack, sundry and beach goods shops, barber shop and more. The famous beach bar and restaurant is a short drive or lovely beach walk away. During the summer season they offer dining and drinks on the beach decks (or inside) while sitting under the palm trees and enjoying live music and DJs.
The place was perfectly described. Only a few blocks from the beach and the bay. Perfect location. Host was available at all times. Would highly recommend!!!
Joseph
2016-08-09T00:00:00Z
very friendly community, clean and quite environment, close to the beach, convienient to the downtown Atlantic city. very kind host and comfortable room.
Liang
2016-09-13T00:00:00Z
Gerry was extremely friendly, prepared, and attentive. You can tell she's put a lot of time and attention into her space. We were thrilled with her attention to detail, and literally DID NOT have to pack anything but our beach essentials. We would love to stay here again. Thanks, Gerry~
Janelle
2016-09-18T00:00:00Z
Gerrys place was better than advertised. Very convenient to atlantic city and the place was extremely clean and comfortable. It had everything i needed for a great weekend
james
2017-04-02T00:00:00Z
Gerry was very gracious and accommodated our mid-week arrival. The house met our expectations just as anticipated. The neighborhood is very safe and relaxing, surrounded with super friendly neighbors. Anything we forgot could be easily found at one of the nearby stores. This beautiful beach house is definitely a place to go back to!
Hadeer
2016-07-17T00:00:00Z
We enjoyed our stay at Brigantine Beauty. The house was cozy and well stocked with essentials and the location was perfect. Gerry was a lovely host.
Dani
2016-07-25T00:00:00Z
This was our first air bnb experience and we couldn't have asked for a better stay. Though it was off season the area was great! Nice neighborhood and nice people and very close to everything. Gerry was very accommodating and ensured that everything was perfect. Everything was clean and comfortable and all her recommendations were helpful. Perfect size for 4 adults and we would love to stay again!
Alison
2017-01-01T00:00:00Z
Gerry was a fantastic host. Every step of the way she made sure we were comfortable. The home ( first floor of a duplex) was decorated beautifully. The front porch had comfortable chairs to relax the evening away. The beach a very quick walk up the street maintains the beauty of nature. Recommend Brigantine and Gerry's place.
Angela
2016-07-11T00:00:00Z
Szoba típusa
Teljes ház/lakás
---
Ingatlan típusa
Nyaraló
---
Férőhelyek
4
---
Hálószobák
Brigantine, New Jersey, Egyesült Államok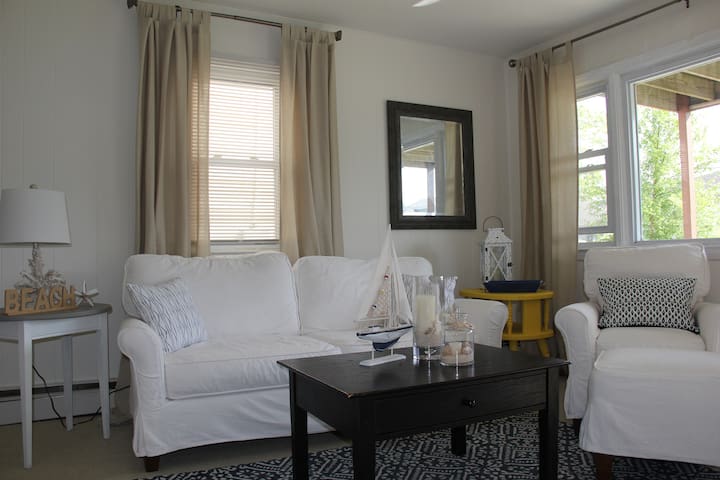 *This bright and airy 2nd floor beach house offers the master bedroom with a queen-size bed, with tub and shower in the private bathroom.......a perfect affordable getaway. *We are 5 miles to atlantic city with easy access to casinos, outlet shopping, locally-owned and world-famous restaurants, and the boardwalk. *Please contact us for generous weekly, monthly, and multiple- room discounted rates.
Our spacious home is only 1/2 block to the beach and seawall. the living room has a cathedral ceiling and is open to the kitchen and eat-in area. the ocean-view front deck gets all-day sun. there are ceiling fans thruout, altho we also have air conditioning for those too-humid-to-sleep-nights.
The lighted seawall (200 steps away) is safe and pleasant 'round the clock and a wonderful place to see the sunrise. This block has many year-round residents including kids and dogs so it definitely has a neighborhood feel all year long. There is an excellent, year-round, locally-owned restaurant, The Pirate's Den, a 2-minute walk from the house offering 3 meals a day. wawa is less than a mile away and marks the northern end of the Central Business District. another year-round favorite, Yianni's (1.1 mi from the house), is just south of wawa and serves breakfast and lunch thruout the winter; they also serve dinner during the warmer months.
We didn't meet Craig, the owner of the house, while our stay in Brigantine. Beth, the woman who lives there, welcomed us. We were afraid of Hurricane Hermine to hit us, but Beth did a good job calming us down. She is such a lovely and nice person, she made our stay even better! We really enjoyed talking to her and she helped us whenever she could. The accommodation is much prettier than what we expected from the pictures! It's clean and very charming, just like Brigantine. You can also reach the beach within 1 minute by walking.Brigantine is such a beautiful place. We would definetely stay there again!
Maxi
2016-09-06T00:00:00Z
great room, I had a great stay
Greg
2016-07-28T00:00:00Z
We were 1,000% pleased with Craig's place. Our hostess, Beth, was super-friendly, flexible, and accommodating. Craig's quick correspondence made our first airbnb experience the first of what will be many. The location was ideal for our needs and the parking, even on a summer weekend, was readily available. The private room was great, but the space we liked most was the comfy and large back porch where we hung out late into the night. My favorite part of the stay was in the morning before checking out when my husband slept in and I got to hang out with Beth and another lodger. The conversation was fascinating and it felt like being with friends. My only reservation about writing this review is that it might make so many others want to stay here that it will be hard to return. We fully expect to visit again this fall.
Bonnie
2016-07-10T00:00:00Z
My second trip in as many weeks. Had good time once again. This is a nice house in a nice neighborhood. Craig checked in on us during the storm and was friendly and accomadating. The other house guests were good company especially since the arrival of Joaquin cause us to be indoors more than planned. I would recommned Craig's place in N. Brigantine to other vacationers, and in between, hope myself to return to get a reservation in edgewise, for a sunny couple of days (sans hurricanes !) for a swim or a golf round.
Charles
2015-10-04T00:00:00Z
My husband and i spent a weekend at Craig's house and i must say, it was very pleasant. Beth, the host, was awesome. She made every effort to make our stay enjoyable and comfortable. The bedroom and bathroom was immaculate, the bed was comfy, the house was comfortably cool during the heat wave, the kitchen was accessible to basic needs, the other guests were considerably quiet and pleasant. Thank you Craig for the opportunity to stay at your house, thank you Beth for welcoming us to a very clean and well kept home. From the bottom of our hearts, Anthony and I thank you. I highly recommend this place.
Gladis
2016-08-15T00:00:00Z
We had a fabulous stay and will with 100% certainty be back. We didn't meet Craig but Beth is absolutely wonderful and a great hostess! This was our first airbnb and we've just fallen in love! We didn't want to leave and am counting down the days until we can come back. I felt completely at home here!
Laura
2017-01-08T00:00:00Z
Again, I had a great stay at Craig's place. I won't think twice before staying here. Perfect place, perfect location, very comfy.
Saba
2016-06-18T00:00:00Z
I stayed at Craig's place for 3 weeks, that in itself says a lot. The place is perfect, very close to the beach. It's clean and the room I was in, had a bathroom with it so I wasn't sharing the bathroom. Kitchen is shared but the other 2 ppl that lived there were very sweet and understanding. Craig was very responsive to my messages, he made sure I had a nice stay and checked on me once in a while. Overall I had a great experience and will definitely stay there again.
Saba
2016-06-25T00:00:00Z
Szoba típusa
Privát szoba
---
Ingatlan típusa
Vendégház
---
Férőhelyek
2
---
Hálószobák
Brigantine, New Jersey, Egyesült Államok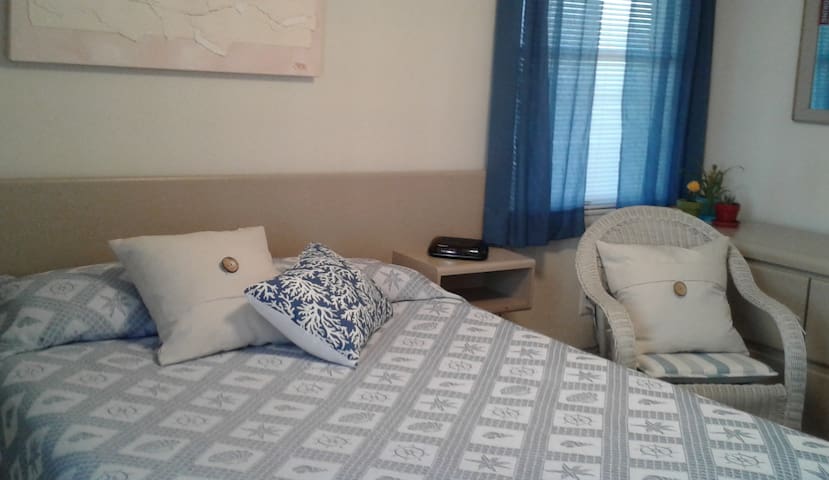 My place is close to the beach, great views, restaurants, Atlantic City Casinos and shopping. You'll love my place because of the cleanliness and coziness. My place is good for couples, solo adventurers, business travelers, and families (with kids).
Ocean view porch.
The host canceled this reservation 4 days before arrival. This is an automated posting.
Ashley
2016-10-31T00:00:00Z
It is not the town of Beach Haven. The accuracy of the description is misleading.
Ivey
2016-09-01T00:00:00Z
Never had the opportunity to meet Helene but we had great communication by phone. The condo was on the second floor and was very pleasing, cozy and a very good value. Helene had a small table and chairs on the porch which was an ideal setting for breakfast. Parking was also very easy. Staying there was a good experience and we would consider using her place again in the future.
Paul
2016-10-05T00:00:00Z
Helene made our stay very easy. Her condo is comfortable and in a truly perfect location. The neighborhood is quiet and relaxed (read quiet beaches) and close enough to the commercial part of the island that anything you could need is within a long walk or a short bike ride, bikes made easy with the bike rack out back. We had good weather, and enjoyed spending evenings on the balcony with views of the ocean. The condo has everything you could need to cook, and Helene was nice enough to provide all the necessary essentials. Brigantine is really a special place, and Helene's condo is the perfect way to experience it.
Austin
2016-09-12T00:00:00Z
No real complaints. I'd recommend to future guests. It was easy to find and Helene communicated well with me throughout the experience.
Ryan
2016-08-29T00:00:00Z
Helene was great about communication. She replied promptly to all my questions and called me early for check in. The condo was clean and spacious. I liked how convenient parking and access to the beach was. For the price, Helene's place was a great value. My husband doesn't like to splurge and it was nice that we didn't have to in order to enjoy a place just steps from the sand. Very convenient for a small family who has to lug a lot of gear to spend a day at the beach. We will definitely book again if it's available.
brenda
2016-08-24T00:00:00Z
Was impressed with everything. Just like picture you can see the ocean from the balcony. This was my first experience using Air BnB and I have to say things couldn't have gone any smoother, would and will recommended to friend, family etc. Not only my first experience with Air BnB but also first time staying in Brigatine. Very large beaches and clean, the entire area is of Brigatine is clean and safe. We will be returning in the future. Oh ya I want to thank AC for its "donation" of $1400 which was the icing on the cake for a perfect weekend get away
Kevin
2016-08-16T00:00:00Z
We hade a wonderful experience. Helene and her husband we very cordial and welcoming. The condo is directly across the street from the beach which is what we needed, easy access. And it was the only condo that allowed you to see the ocean from the front porch chairs. We cooked in the kitchen just fine. We did not use the pullout couch so we can't comment on that. Nor did we watch any television so I can't comment on that. We were mostly outdoors, we ate and we slept like babies. Nice mattress. Very quiet. Just make sure you pay attention to the street address being the EAST not the WEST end.
Mike and Amy
2016-08-06T00:00:00Z
Szoba típusa
Teljes ház/lakás
---
Ingatlan típusa
Társasház
---
Férőhelyek
4
---
Hálószobák
Brigantine, New Jersey, Egyesült Államok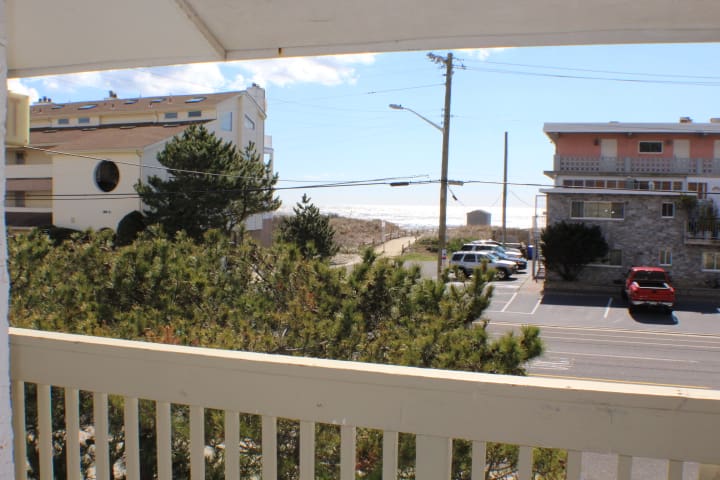 This is a new studio apartment just one block to beach and 1 1/2 blocks to the bay. Brigantine has beautiful beaches and is a quiet town without the crowds of most Jersey shore towns. Center of town .3 miles with casual restaurants and shops. Atantic City with all it's excitement is just over the inlet bridge. Private entrance. 2 bikes for use.
Quiet unit on a safe quiet street with off-street parking. Owner lives in front unit.
Brigantine is a great place for couples, singles or families. There are restaurants, shops, music venues, a golf course, and lovely areas for walking or riding bikes. Public access to the bay is just a block and a half away where there is a boat ramp and people may bring their kayaks or small boats for entry onto the water. Atlantic City is close it takes just five minutes to get there. It offers all the excitement in nightlife that some guests enjoy. There are two local taxi companies available should people choose not to drive.
Szoba típusa
Teljes ház/lakás
---
Ingatlan típusa
Ház
---
Férőhelyek
2
---
Hálószobák
Brigantine, New Jersey, Egyesült Államok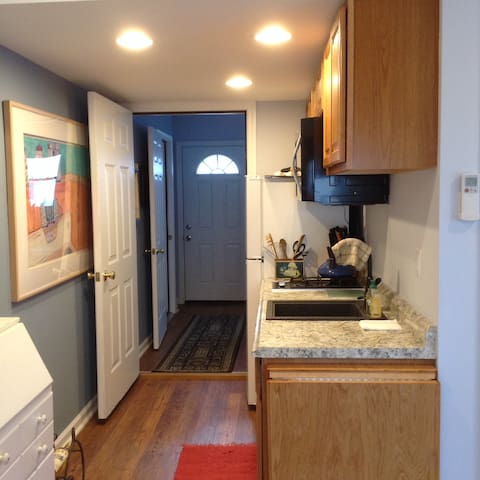 On the dunes:) Amazing 4 bedrooms w/ 4 beds, 2 bath house on the beautiful beach of Brigantine! Let the ocean lull you with it's relaxing sleep melody. Wake up to the smell of fresh sea air! This is a dream life for you and your loved ones! Parking: Private drive 2-3 Cars
We have a gas grill for your BBQ needs. Feel free to cook in our kitchen. We also have plenty of plates, pots & pans and cooking utensils. When you get off the beach you can rinse off in the Outside Shower. Central Air throughout the home.
Last minute trip to the shore to catch some rays on a sunny march day. Billy was very accommodating for such last minute plans. Would recommend this spot to anyone. Cheers!
Benjamin
2017-03-09T00:00:00Z
Billy's house was perfect for my party of six. The location was right by the beach with gorgeous views. Billy had the house all clean and ready for us and enjoyed his hospitality.
Chris
2017-02-05T00:00:00Z
My friends and I enjoyed vacating at Billy's house. The house was very clean and well-stocked with everything a vacationer would need. Billy had menus ready, ice and other supplies in stock. There was candy and other treats available for us. We all felt very welcome. The house is on the beach and was a beautiful sight. I would highly recommend for anyone to stay here. My friends and I are already planning to come back.
Cierra
2016-11-20T00:00:00Z
This was our first visit to Brigantine, and we absolutely loved it! The town itself was quaint and pretty, with many restaurants and activities in town to choose from, but also with Atlantic City just a short (10 minute) ride away. The location of the house itself was perfect, just a short walk down the path to the beach. Bill and Sam were extremely warm and helpful. They made us feel like old friends. The cold drinks and candy they left were a nice touch. Photos of the house were accurate. The kitchen was well stocked, there were plenty of towels, and the beds were comfortable. There was also a closet full of DVD movies! Lastly... we so appreciated being able to have our two dogs with us. It truly was a family vacation! Thank you Sam and Bill!
Robin
2015-08-25T00:00:00Z
The house was great and exactly as described. It was very clean and right on the beach. Very comfy furniture and a nice big TV too. It was very convenient for visiting and touring around Atlantic Beach.
Jared
2016-04-08T00:00:00Z
Wonderful location and very thoughtful host!
Nasim
2017-03-21T00:00:00Z
Great place to stay with a great view. Beach was in walking distance. Spacious enough to house six people comfortably. The house was clean except for the occasional dog hair on some of the beds, and carpets. One girl was allergic, so that was a bit inconvenient. The host was very prompt with communication, and the house was stocked with essentials such as soap, toothpaste, drinks which was great. All in all, we can't wait to go back!
Ayanna
2016-01-17T00:00:00Z
Highly recommend, awesome place!
Nick
2017-04-02T00:00:00Z
Szoba típusa
Teljes ház/lakás
---
Ingatlan típusa
Ház
---
Férőhelyek
9
---
Hálószobák
Brigantine, New Jersey, Egyesült Államok
Our home is located between the beach and the bay for the best of both worlds. This is your spot for fun in the sun with added relaxation and tranquility. The Links Golf course is a few blocks away and Atlantic City is a 10 min drive.
Our beachy bungalow is one level with 3 bedrooms and 2 full bathrooms. The master bedroom has a comfy queen sized bed, full sized closet and an en suite bathroom with a pebble stone floor shower. The additional two bedrooms both have 2 twin sized beds and full sized closets. The hallway bath is a full bath and is newly renovated. Enter the home from the wrap around porch into the living room or dining room. The porch boasts a patio set with an umbrella and a gas grill. Enjoy the calming breeze and the sunset in the evening. The dining room flows into the kitchen for easy entertaining. The dining room offers a large wooden table that seats 4 (additional folding chairs in the living room closet). The kitchen has plenty of counter space and a kitchen cart, electric oven, refrigerator, toaster oven, microwave and coffee maker. Directly off of the kitchen please find the utility closet which houses the washer and dryer and beach chairs. The house also comes with 2 beach cruisers. Please bring your own helmets.
Our home is located between the beach and the bay, take a leisurely stroll to either! The Links golf course is just a few blocks from our home. Brigantine is a quiet family community but exciting night life is just 10 minutes away in Atlantic City. Enjoy the beautiful clean beaches and the easy flow of the island. Many good restaurants are available on the island as well as in neighboring Atlantic City, Ventnor, Margate, etc.
Place was amazing! The pictures don't do it justice and Jen was a amazing host making sure everything went perfect I would definitely stay here again and extremely close to Atlantic city! A hidden gem!
Johnathan
2016-08-29T00:00:00Z
Such a great spot for a great price!
Kirsten
2017-03-19T00:00:00Z
Awesome place!
kim
2017-03-13T00:00:00Z
This house was clean and comfortable. close to the beach and plenty of beach chairs to use! Host was responsive and helpful. we had a wonderful stay.
karlie
2016-07-08T00:00:00Z
We loved the house. Pictures were true to what was portrayed, house was very clean, beds were comfy. Jen provided sheets and towels on each bed which added an extra welcoming touch. We would definitely stay again!
Amanda
2017-04-02T00:00:00Z
We enjoyed our stay at the Bungalow. It is a cozy and welcoming space. The Bungalow is well-supplied: from kitchen supplies to beach toys. It is in a quiet neighborhood and we liked sitting on the porch and grilling. The house is just a mile from the beach. Jen was very responsive and easy to work with. We appreciated her flexibility in working with us to plan our visit. I would be happy to stay at her place again.
John
2016-06-20T00:00:00Z
The house was in a beautiful and quiet neighborhood, just a few minutes from beach. It was very clean and organized. The pictures don't do the house justice. It is better in person. I would definitely stay here again.
J
2016-08-08T00:00:00Z
Jen was a great host. She answered all questions I had about the rental swiftly and accurately. The house was the perfect size for two couples to enjoy the weekend.
Vicky
2016-07-13T00:00:00Z
Szoba típusa
Teljes ház/lakás
---
Ingatlan típusa
Ház
---
Férőhelyek
6
---
Hálószobák
Brigantine, New Jersey, Egyesült Államok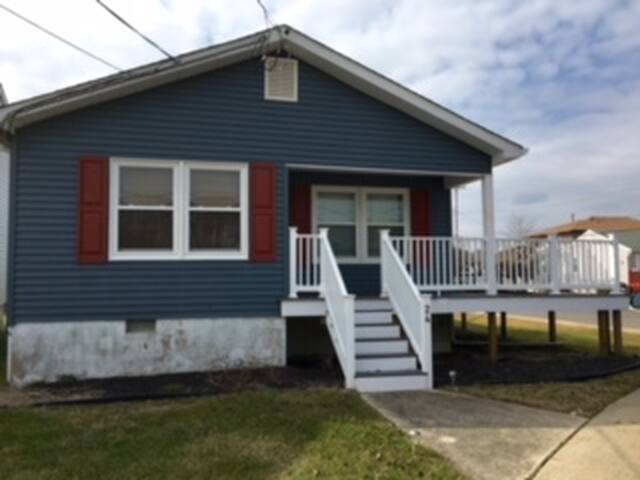 My place is close to the beach, restaurants and dining, Atlantic City. You'll love my place because of the outdoors space, Atlantic City, Casinos. My place is good for couples, solo adventurers, families (with kids), and big groups.
Jason was a nice host- he stopped by to show my parents the place before I arrived. The place served our needs of somewhere to stay for two nights. The bathrooms were nice and recently redone. The rest of the condo needed updates but was clean.
Alison
2016-06-19T00:00:00Z
Jason did an excellent job communicating and meeting us upon arrival. the apartment was as advertised - we enjoyed our stay and would recommend using this apartment
Dan
2016-07-10T00:00:00Z
My family and I had a great time at the condo. The condo had everything we needed like kitchen appliances and card games, it was also close to the beach. The best feature of the condo would defiantly be the shower/sauna in the master bedroom room.
Peter
2016-06-20T00:00:00Z
Such a beautiful place! Just as described. Jason was such a cool host. He offered suggestions for ways we could make the most of our experience and was just all around beyond accommodating. Thanks for making sure we had a great time. Perfect location, consistent communication and wonderful experience. Thanks so much!
Lauren Angel
2017-02-19T00:00:00Z
Very nice host, great communication, and everything as expected. The location was ideal and we had a great time!
Cristina
2016-09-05T00:00:00Z
Jason was a great host who kept in constant communication and went out of his way to answer all of our questions. His rental was great to our weekend away and met our needs!
Deena
2017-03-19T00:00:00Z
The apartment was excellent. Hotel-clean but much larger and more comfortable than any 4 star hotels we have been in. Full kitchen, large capacity washer/dryer, dishwasher, steam bath. The location was fantastic, right on the beach (actually on the pathway to a very expansive beach). Brigantine Island is beautiful with several very nice restaurants, both $ and $$$ choices. Also, 7 minutes from Atlantic City for the gamblers and boardwalk site seers. We were 100% satisfied with the apartment. One night the island lost power in a storm but recovered in 2 minutes. The cable did not restore so I called Jason, who answered immediately and contacted the provider who quickly restored the cable service. We will definitely rent the apartment again!
Howard
2016-08-26T00:00:00Z
First, Jason was a gracious host. Responsive to any request. His place has upgraded and very nice bathrooms! The kitchen is upgraded and has everything a family would need. The pool was well maintained and kid friendly. The beach was only an access path away. Atlantic City and entertainment nearby. I have forgotten but Jason should, in my judgment, not refer to his place as waterfront as it presents an image one actually sees the beach. Nonetheless, the access path is so easy to make a trip to the beach an easy walk. Overall, we enjoyed Jason's place!
Earl
2016-06-27T00:00:00Z
Szoba típusa
Teljes ház/lakás
---
Ingatlan típusa
Társasház
---
Férőhelyek
6
---
Hálószobák
Brigantine, New Jersey, Egyesült Államok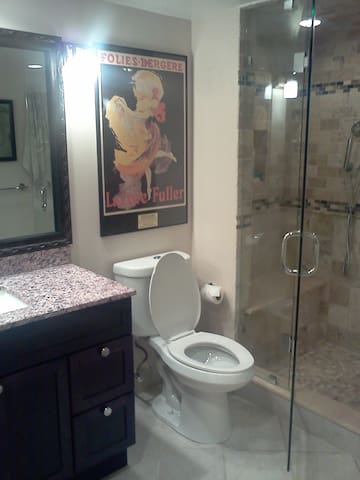 Second floor, newly renovated space is 200 yards from the water. Close to Atlantic City but on the quiet end of town. Half a mile to Brigantine's shopping area.
This is for the second floor apartment. There is one parking spot available to you (on the right). There is plenty of street parking available as well.
The house was very nice. The bed where comfortable and the unit was very clean. Overall a great stay.
Alexis
2016-09-19T00:00:00Z
manny's home was everything i expected it to be for my bday trip. very spacious and confortable. the house was clean and everything was just right. thank you for intrusting me with you're home.
Rhonda
2017-03-26T00:00:00Z
The host canceled this reservation 4 days before arrival. This is an automated posting.
Andrea
2017-03-12T00:00:00Z
Manny's place was a perfect location for our girls' weekend. The home was clean, comfortable, and convenient for a relaxing day at the beach and AC nightlife.
Aileen
2016-11-13T00:00:00Z
Manny's Beach House is absolutely BEAUTIFUL! Extremely clean and well equipped. House rules and instructions was listed next to the fridge. It was everything I imagined! Thank you for letting us stay at your place! My bestfriend enjoyed her 22nd birthday! Would definitely refer other guests and I'll look into booking again during the Summer season!
Tyjier
2016-11-06T00:00:00Z
This was our first time in Brigantine/Atlantic city and it was fantastic! The house was well kept, clean, and gorgeous! The neighborhood was beautiful and in a great area. Although it was raining all weekend we still enjoyed our stay. Thank you so much for welcoming us into your house! Would recommend!
Katy
2016-05-23T00:00:00Z
We came for my 21st birthday. Very spacious, close to Atlantic City. Uber rides averaged $20 a trip. Everything went smoothly, Manny was great to work with and I would definitely stay there again!
Alyssa
2016-10-03T00:00:00Z
Highly Recommend!!! Manny was great and on the day of check out I personally got a chance to meet him. His home was so lovely and would most definitely recommend if your looking into staying this should be your choice. Speedy with Replies from beginning of reserving to end of checking out. Never waited more than 5 minutes for a reply back. Friendly and quiet neighborhood literally across the street from Ocean!!! If you are interested in Atlantic City/Tanger Outlets/AC Boardwalk it is a 7 mile drive by personal vehicle, Uber cost $20 during night life and Taxi was about $25-30 for 7 people total. His home was very spacious for our 7 person group. Very clean and tidy. Highly recommend you stay at Manny's beautiful beach home!!!
candace
2016-05-16T00:00:00Z
Szoba típusa
Teljes ház/lakás
---
Ingatlan típusa
Lakás
---
Férőhelyek
8
---
Hálószobák
Brigantine, New Jersey, Egyesült Államok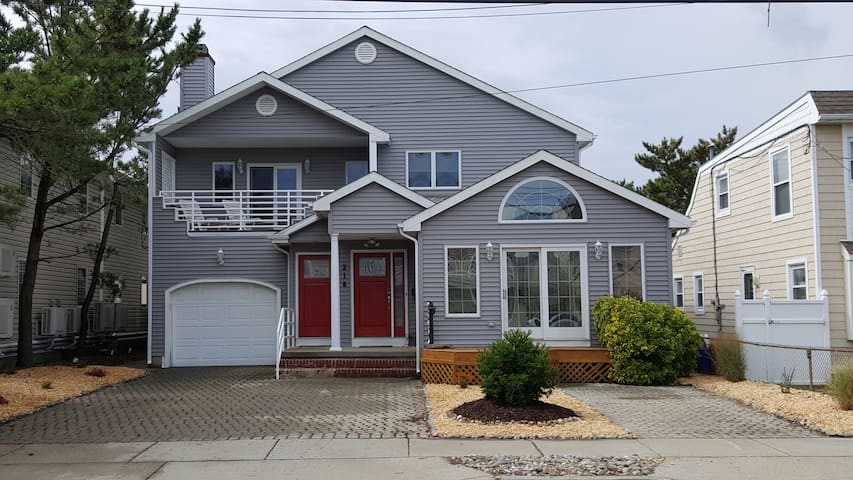 My apartment is close to the beach and family-friendly activities. You'll love it because of the proximity to the beach and all necessities. There are great food options and activities for the kids within walking distance of the apartment, and Atlantic City with the casinos and outlet shopping is only a 10 min drive away. This apartment comes with exclusive use of the brand new 700+sqft deck. My place is good for couples, solo adventurers, business travelers, and families (with kids).
This is a quiet family friendly neighborhood. Please no loud/excessive noise after 10pm.
A few friends and I stayed here for a night to enjoy a night out in Atlantic City. The apartment was close to the nightlife. This is a great place for both young adults and families. Kristi was extremely friendly and reachable. We enjoyed our time here and recommend it to everyone!
Sam
2017-03-05T00:00:00Z
Had a amazing time and had a wonderful host. Will definitely book again
Sherif
2017-03-18T00:00:00Z
It was my first time using air bnb, and it was a last minute reservation. Everything was perfect. Couldn't have been any easier.
Alexander
2017-02-19T00:00:00Z
Kristi and her husband were very attentive and made us feel welcome. The apartment was clean and the best was the deck; nice and big to hangout and relax. I will recommend it to others.
patricia
2016-07-05T00:00:00Z
Very nice place, wonderful beach very close to your place . We appreciate your super terrace with the Bbq . It ' s the perfect set up for a family ( the kithchen, the games and the wi fi :-)
patrick
2016-07-17T00:00:00Z
Szoba típusa
Teljes ház/lakás
---
Ingatlan típusa
Lakás
---
Férőhelyek
6
---
Hálószobák
Brigantine, New Jersey, Egyesült Államok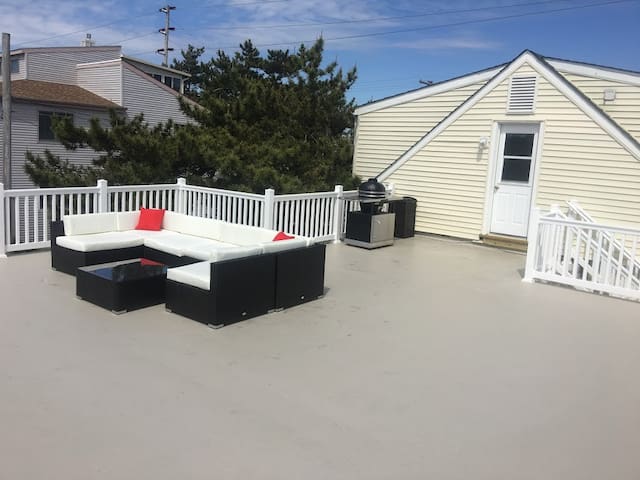 2nd Floor Condo with entrance from the back. This unit offers two spacious decks to enjoy. Gas grill in the court yard. The front deck provides the perfect view of a summer sunset. Two block walk to bay and beach. Leave the car behind. Our home is filled with natural light. Central Air with ceiling fans in every room. A roomy master bedroom with closet, dresser and night stands. Ceiling fan and private master bath.
Just off of Brigantine Blvd., the main drag you will find a Wawa, Joe's Market, a fabulous bagel shop, Rita's Water Ice, and so much more. We have a kiddy center where you can play skee ball, pin ball, and other arcade games. There is minature golf, skate boarding, basket ball and tennis courts for your use.
Gail was a great host! She was very responsive and her condo was a perfect place for our family vacation!
amy
2016-08-14T00:00:00Z
Szoba típusa
Teljes ház/lakás
---
Ingatlan típusa
Társasház
---
Férőhelyek
4
---
Hálószobák
Brigantine, New Jersey, Egyesült Államok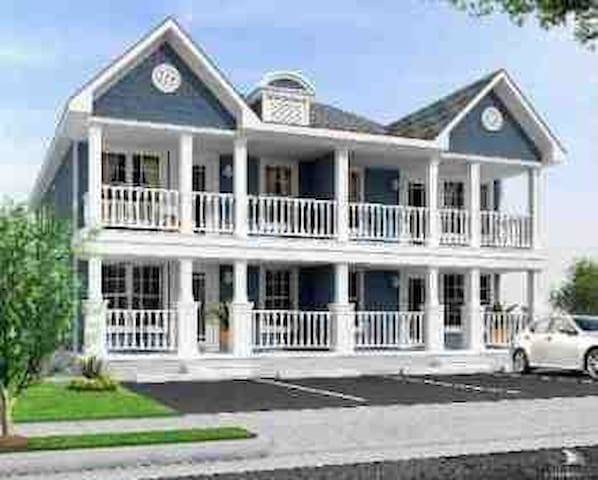 Beach block townhouse. Quiet family oriented street. Breathtaking private gardens & 3 decks. 1st fl. has 2 guest rooms with access to the back garden, a full bath and a full laundry room. 2nd Fl. has a large loft open living room with fire place and doors that lead out to the expanded back deck. Perfect for bird watching. There is also a large dining room that has a table that seats 8, a newly renovated powder room and original kitchen. The 3rd fl is an oasis of white w/ deck & custom spa bath.
This is a family, quiet street and I only want guests who will respect our neighbors and our home.
Had a great time! Plenty of room with 7 people. Would have loved to have better weather to enjoy the patios and backyard more!
Stephanie
2017-04-02T00:00:00Z
Very Nice!
Kevin
2017-03-05T00:00:00Z
Szoba típusa
Teljes ház/lakás
---
Ingatlan típusa
Sorház
---
Férőhelyek
6
---
Hálószobák
Brigantine, New Jersey, Egyesült Államok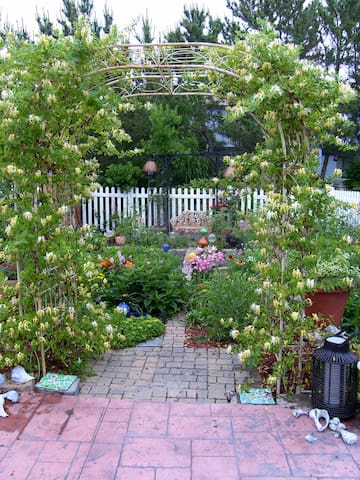 Location! Location! Location! Spectacular views from every space in this beautifully renovated 2bed/2 bath 1250 sq foot condo sleeps 6 in real beds. It is steps from Brigantine's beautiful 39th street beach. All living areas including the master bedroom and deck are ocean front! Well stocked kitchen, wifi, smart TVs, hairdryers, in condo washer/dryer. Perfect for any getaway! Brigantine is a pristine family beach location just 5 minutes from Atlantic City. No smoking, pets, parties
There is a fabulous deck with deck furniture where you can enjoy the ocean waves and breezes while reading a book or enjoying a cocktail!!! You'll enjoy a fully stocked kitchen throughout your stay. The Acme, Georges Pub, Beach Bagel is a short distance away on 38th and Brig Ave. Aunt B's for ice cream is a short (URL HIDDEN) a must!
Aunt B's and Hoopers fish market and restaurant are a short walk away. Aunt B's for Ice Cream is the place in the summer. Laguna Grill and Bar are also walkable from the beach or street. Tennis courts are a short walk away. Atlantic city is 5 minutes by car....where there is everything you would need/want!!
The host canceled this reservation 3 days before arrival. This is an automated posting.
Angela
2016-11-29T00:00:00Z
I had a great experience renting Rochelle's condo and communicating with her before my arrival. The condo is represented very well in the photos. It is very clean and well apportioned. The kitchen is well stocked with utensils and cook ware with a nice counter top. The living spaces are very cozy, with comfortable furniture, attractive track lighting, and lamps for a cozier feel. Likewise, the ocean view pic provided really is the view from the front balcony. During my stay I enjoyed several hours of time sitting on the balcony watching the ocean. Granted my stay was in the off-season, but being at the south end of Ocean Avenue made for a very quiet neighborhood. There was very little traffic making for a quiet experience. I enjoyed staying in the condo and would not hesitate to stay again.
R
2016-11-14T00:00:00Z
Szoba típusa
Teljes ház/lakás
---
Ingatlan típusa
Társasház
---
Férőhelyek
6
---
Hálószobák
Brigantine, New Jersey, Egyesült Államok
This is a First Floor house which can sleep 7-8 people including children. This is a Spacious & newly constructed & newly decorated beach home with 3 bedrooms & 2 new custom baths with granite & stone tile. Living room & full new kitchen and dining area, washer-dryer, central air and heat, there is a large front deck with table & 6 chairs, there are 3 flat screen TV's thru out the unit, large parking driveway and street parking if needed. outdoor shower is also available
This home is only 1.5 short blocks to the beach and half a block to the 5th street boat ramp Bedroom 1: Master bedroom, one queen bed, walk in closet, night stands, dresser, flat screen TV and full bathroom. Bedroom 2: one full bed with night stands, dresser, large closet. Bedroom 3: two full beds, flat screen TV, night stands, dresser and large closet. This home is a New Construction Duplex Beach House sleeps that can sleep 8 to16 people (Adults & Children) . This listing is for the rental of the First floor unit. If you interested in both units (6 bedrooms) please inquire with in or look on this site you will find it listed as the whole home or I will be happy to send you more details.
close to town Shops and restaurants
Szoba típusa
Teljes ház/lakás
---
Ingatlan típusa
Ház
---
Férőhelyek
8
---
Hálószobák
Brigantine, New Jersey, Egyesült Államok
Add meg az időpontokat a teljes ár megtekintéséhez. Felmerülhetnek további költségek illetve adók.