Szoba típusa
Privát szoba
---
Ingatlan típusa
Ház
---
Férőhelyek
2
---
Hálószobák
Hormigueros, Hormigueros, Puerto Rico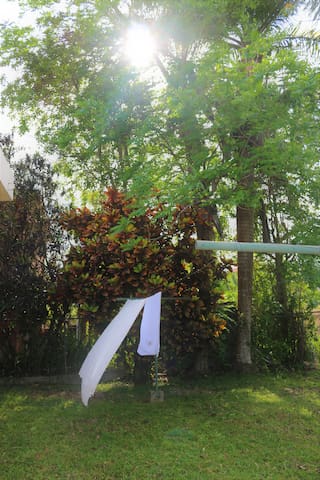 Selesa & santai satu bilik tidur rumah lama di pergunungan Hormigueros, balkoni PR cantik menghadap hutan. dapur yang lengkap, bilik mandi, mesin basuh dan buaian. BBQ di luar. Terpencil tetapi dekat dengan Jalan Utama dan kedai / kedai roti
Pangsapuri satu bilik tidur terletak di atas sebuah ladang kecil produk tempatan termasuk pokok badam. Jika anda sedang mencari untuk percutian yang terpencil dan tenang ini adalah tempat untuk menjadi. Anda akan mendengar bunyi yang santai dengan hutan ketika anda sedang tidur! The House dilengkapi dan dilengkapi dengan dapur yang lengkap termasuk peralatan memasak, katil selesa, bilik mandi, ruang tamu, balkoni peribadi dengan vista, buaian, mesin basuh yang menakjubkan. Juga, ada BBQ di luar di bawah pokok-pokok kelapa sawit. **** Sila ambil perhatian: Jika anda mencari penginapan resort mewah, tempat OLD, merendah diri dan mudah ini mungkin tidak untuk anda. Ia lebih daripada eko-ruang / tempat percutian hidup-dalam. Juga, harga bergantung pada ketersediaan dan memudahkan tetamu. Bilakah mahal jadi saya tidak mempunyai banyak permintaan .... Tidak yang lebih berharga daripada yang lain. rumah memerlukan beberapa penetapan yang tidak mencapai saya tetapi tuan tanah. ****
Barat Puerto Rico adalah "off jalan dipukul" kerana banyak ditolak turis daripada bandar-bandar besar seperti San Juan. lebih kepada "tempat tempatan." Its Walaupun kejiranan ialah sangat "tranquilo", theres banyak yang perlu dilakukan jika anda menikmati aktiviti luar. Terletak dalam jarak 10 minit akan membawa anda ke bandar yang menarik utama san germain - yang mempunyai bar, restoran yang hebat dan Hangouts tempatan yang lain. Pekan ini mempunyai salah satu daripada gereja-gereja Bahasa Sepanyol tertua di negeri-negeri Amerika, yang adalah mesti melihat tinggalan seni bina yang indah dari Colonial Sepanyol. Berjarak 7 minit akan membawa anda ke rojo cabo, yang mempunyai restoran makanan laut yang menakjubkan dan bar berpatutan di pantai! Surf, snorkel dan makan makanan yang enak! Terletak dalam jarak 15 minit akan membawa anda ke beberapa pantai pasir putih yang paling cantik di dunia. Banyak pantai ini adalah terpencil. pantai-pantai lain yang lagi memandu di bahagian barat pulau ini termasuk gaya-resort Playa Sucia dengan coladas pina cemerlang berkhidmat di pantai, surf hotspot playa rincon, dan bio-luminescence.
The host canceled this reservation 28 days before arrival. This is an automated posting.
Didier
2017-01-23T00:00:00Z
Nice spot!
Mari
2016-05-31T00:00:00Z
We had such a lovely time at the mountain home! It's located in a lush, green, quiet part of Puerto Rico. A bit off the beaten path, it's still close to everywhere we wanted to go. This place had everything we wanted in an Airbnb -but if you're looking for luxury and creature comforts, this might not be the place for you. Nina was super kind and helpful and excited to show us a great time. We would stay here again!
Megan
2016-02-03T00:00:00Z
This place was full of rustic charm. It's a very quiet and peaceful getaway, but close to highway 2 which is a quick route to Mayagüez, Cabo Rojo, or the south of PR. I needed a place near the hospital in Mayagüez, so this was perfect. I wish I'd been able to spend more time on the front porch admiring the view. I only caught one sunset. I would prepare people that this is not a luxury hotel room. It's a cabin in the mountains. A bit more "camping", than "resorting". I unfortunately never got to meet the owner, but every interaction was prompt and helpful. Her directions there were perfect (but essential ).
Allan
2016-06-28T00:00:00Z
Azura's cabin facilities were simple yet sufficient for my mom and I. It has a beautiful view and a most peaceful atmosphere which we thoroughly enjoyed. A good place to rest before journeying out in the west coast.
Yaitza
2016-01-16T00:00:00Z
Very helpful sweet person and a very nice home.
Matthew
2017-01-08T00:00:00Z
Azura is a kind individual and wonderful host! I had a rough time locating the cabin, however, I had no trouble contacting Azura and Azura had no problem meeting up with me to take me to the cabin. She went out of her way twice to meet up with me. She also prepared a fruit basket for me. Highly recommend!
Vancesca
2015-12-23T00:00:00Z
Truly a mountain house. The neighborhood is nice and quiet. Azura helpfully guided us up the winding, mountain road. At the end of the road is the house and a beautiful sunset view. Overall, we enjoyed our stay in this simple and beautiful place.
Brennan
2016-04-17T00:00:00Z
Szoba típusa
Teljes ház/lakás
---
Ingatlan típusa
Kisház
---
Férőhelyek
3
---
Hálószobák
Hormigueros, Hormigueros, Puerto Rico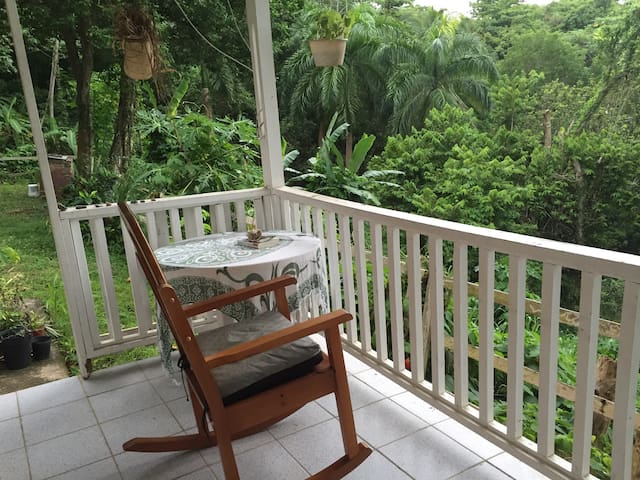 Paradise Guest House está situado en el corazón de Hormigueros, con un mínimo de tiempo de viaje a las playas más cercanas, restaurantes sabrosos y ricos sitios históricos. Cada habitación está equipada con A / C, TV por cable, conexión Wi-Fi, mini-nevera y microondas. Las habitaciones Premium incluyen una zona de cocina con fogones y utensilios de plato. Ofrecer a sus huéspedes un alojamiento limpio cómodas, el servicio al cliente de alta calidad y un hogar lejos del hogar es nuestra prioridad de primer nivel.
Los apartamentos ofrecen un alojamiento privado con acceso directo al propietario. Propietario cree que un excelente servicio al cliente es la prioridad, junto con un alojamiento limpio para hacer una estancia memorable.
Hormigueros es una pequeña ciudad, situada en las proximidades de algunas de las mejores playas de la isla.
Szoba típusa
Teljes ház/lakás
---
Ingatlan típusa
Lakás
---
Férőhelyek
4
---
Hálószobák
Hormigueros, Hormigueros, Puerto Rico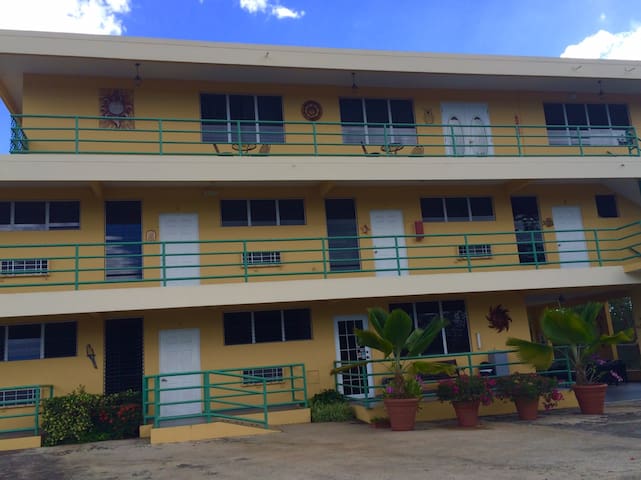 Escape to paradise and enjoy a relaxing time in this beautiful beachfront apartment!
This is a charming one bedroom / one bathroom apartment located in Joyuda. The bedroom has a queen size bed and there is a sofa bed in the living room. There is a small dining area, and a balcony to enjoy the sea breeze. Both the bedroom and the living area have A/C units. The kitchen is fully equipped with everything you may need during your stay (microwave, toaster oven, coffee maker, refrigerator, cooktop, and all kitchen utensils and basic stuff as well as paper towels, dish soap, napkins, and coffee filters).
Joyuda is well known for all the seafood restaurants in the area. The beach is beautiful and the sunsets are just breathtaking.
Perfecto
Henry
2017-04-10T00:00:00Z
Awesome place. Great location and everything in really good order.
Adalid
2017-04-04T00:00:00Z
Szoba típusa
Teljes ház/lakás
---
Ingatlan típusa
Lakás
---
Férőhelyek
4
---
Hálószobák
Cabo Rojo, PR, Puerto Rico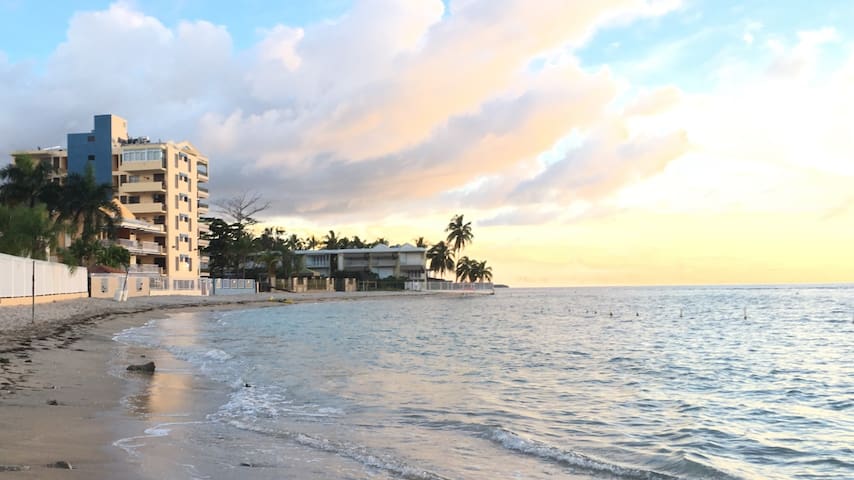 The house is located right on Punta Arenas beach. It is a quiet and safe beach, perfect for swimming. The area is well known for its seafood restaurants and low-key neighborhood bars. There are private beach homes, small hotels, and apartment buildings nearby. You'll love the ocean breeze, the coziness, the hammocks, the kayaks, sunsets, and the friendly locals. The place is great for couples, small families or groups of friends (4-6), and for solo adventurers as well. Pets are welcome!
Sheltered by two old, large "Almendros" -almond trees- the house is shaded and protected from the sun's heat during the hottest months. The Ocean breeze is constant and pleasant. We have a few young palm trees, two of which are coconut palms. Our small garden has a variety of plants: ferns and flowers like hibiscus, basil and aloe vera, among other plants. Ocean conditions can vary with the seasons. While calm waters are the norm in the Summer months (March to September), High tides and rougher wave cycles can happen anytime In the winter months (October to February).
The city centers of Mayagüez and Cabo Rojo are easily accesible. Both are only about a 15 minute drive away from the house. Route 102 runs bordering the coast (north to Mayagüez and south to Cabo Rojo), and there are plenty of restaurants and bars, from casual to elegant along this road in both directions. There is a "Selectos" Supermarket on our same road, just 2 kilometers away from the house. Fresh fish & seafood can be found at local "pescaderías" in "Puerto Real" -a neighboring fisherman's town- only about 15 minutes away up on the same Route 102. The Bay of "Boquerón" is only 30 minutes away by car. Boquerón beach is popular during the day and the "Poblado" streets come to life on weekend nights with young people of all ages, lively bars and restaurants with live music, clam, oyster and other local seafood vendors. El Faro de Cabo Rojo (Cabo Rojo's lighthouse) is a must see. A short & nice hike up to el faro will show you spectacular views of PR's south-westernmost tip. Impressive Ocean views, salt lakes, and a lovely crescent beach bay:"Playuela", or "Playa sucia". The popular beach town of "Rincón", well known for its Surfing, is only about a 30 minute drive to the north. Rincón has alarge population of north-Americans who have made it their home. Great waves, beautiful beaches, a variety of good restaurants and a an overall "good Rincón vibe". The Bio-Bay (Phosphorescent or Bioluminescent Bay) of "La Parguera" in our neighbor town of Lajas, to the south, is only about 40 minutes away. Don't miss that unique night spectacle. Make sure to visit on a low-moonlight night to better appreciate the bioluminescence! Puerto Rico's second oldest town, San Germán, is 30 minutes away. Its historic town center, with picturesque plazas and well preserved colonial Architecture is worth seing. The "Casa-Museo Ramírez de Arellano" is worth a visit, as is the new "Museo de Historia de San Germán", and don't miss "Porta Coeli", the oldest chapel in the America's, now a museum of religious Art. You may also want to check out other great beaches like "Crashboat" in Aguadilla, and "Jobos" in Isabela (on the north -west). Or you may drive south to the coast of Guánica, with its "Dry forest" (South- West). & don't miss Cayo Aurora -popularly known as "Guilligan's Island" for a fun, beach & snorkelling, day trip.
As a frequent traveler with small children, I know a thing or two about good and bad experiences...this was a PHENOMENAL EXPERIENCE! Carlos was very easy to communicate with and a pleasure in person. He took his time showing us around his beautiful property and making sure we felt at home. Just take a look at the photos and you will see that this place is not about the frills, its about comfort and location! You are right on the beach (with calm waters) and next door to great local restaurants. The house and property itself is all enclosed,so that was huge for us with young children. The yard was a huge sandlot for the kids to play in with two hammocks Mommy and Daddy used! The Kayak was also a cool plus for us. My son and I had never (URL HIDDEN) fun! This is NOT a tourist town. You pretty much have a private beach to yourself but are only minutes to Boqueron Beach, a popular local beach town. Only negative - The road can be loud at times so if you are an light sleeper, bring a sound maker or focus in on the crashing waves close by. For this to be the only negative is amazing to me. PROS - price, location, food, privacy, safety, beauty, attentiveness, cleanliness, and much, much more! CONS - Street noise and that it's not my house!!!
Angel
2017-01-20T00:00:00Z
Carlos was an amazing host. I hope he knows this already, but to say this once more for future renters, you will love him! His house was organized well, very clean and was well equipped for myself, my two boys and boyfriend. He has stocked the fridge with a good bit of supplies and was easy to get access to the house and schedule a return of keys. He has great recommendations for places to go, places to eat (which include the local and delicious neighborhood restaurants)! Topping off the stay is the background sound of the waves tapping into the beach. This sound lulls you to sleep! There is a excellent patio the boys played in and a beautiful veranda to watch the sun setting and the evening stars! All just perfect! His genuine nature and love of the coast, life and all Puerto Rico has to offer only adds to the ambiance of a lovely and super vacation! Enjoy!
Nina
2016-11-27T00:00:00Z
My family of three really enjoyed our stay at Carlos's house. We had our small dog with us and he loved all the fenced in area to play in. I was impressed with how clean everything was, houses on the ocean are incredibly hard to take care of they require constant maintenance and you can tell that Carlos puts a lot of effort into the house being as nice as possible for his guests. He was also very friendly and easy to communicate with.
Lauren
2017-03-26T00:00:00Z
Inexpensive area. We went snorkeling for literally hundreds less than anywhere else I've been in the carribean. Food in the area was very cheap & good.
evelyn
2017-01-10T00:00:00Z
Carlos is a host very responsive and is always available to answer quickly to requests we may have.
Simon C.
2017-03-14T00:00:00Z
It was a pleasure staying at this beautiful home. Don't miss out on the amazing seafood across the street at seviche. You're going to love the little details and effort Carlos achieves as a host. From the chocolate bars I shoveled in my mouth as soon as I laid eyes on them to the ice cold Peroni and Corona in the fridge. We all had a blast and thought this was the the best and most affordable rental we stayed at during our vacation.
Keith
2017-03-04T00:00:00Z
Me encanto y de seguro volvere!!!
Marieangely
2017-03-19T00:00:00Z
We stayed here with our three kids for a week and it was delightful. Carlos was a wonderful host and gave us great advice about local places to eat and things to do. The ocean is literally steps away from the house. When we were preparing dinner, we could close the gate to the beach and let the kids play in the yard. This house is also in a great location for day trips to Rincón, Guilligan's Island and Boqueron. (We loved all three places!) The house itself is ideal with comfortable bedrooms and a great kitchen. We ended everyday watching incredible sunsets over the ocean. We cannot wait to come back!
Katie
2017-02-25T00:00:00Z
Szoba típusa
Teljes ház/lakás
---
Ingatlan típusa
Ház
---
Férőhelyek
6
---
Hálószobák
Cabo Rojo, Puerto Rico
Mi lugar está cerca del centro de la ciudad, el aeropuerto, el transporte público, y el arte y la cultura. Te va a encantar mi lugar debido a la gente, el barrio y el ambiente. Mi lugar es bueno para parejas. Sus cerca de Rincón, playas y un montón de actividades al aire libre
Overall good experience. We made the request last minute but Pedro was accommodating. The studio is nice great central location. There were some slight issues but able to work everything out with Pedro. He was quick to respond.
Dennis
2016-11-29T00:00:00Z
Everything worked out perfectly. The flat itself I well maintained, super functional, conveniently located and with good parking. Highly recommended either as single or as a couple.
Lennie
2017-03-31T00:00:00Z
Excelente sitio para ir Pedro, es un buen anfitrión muy atento, el apartamento en exlentes condiciones y estacionamiento privado y seguro.
Albert
2017-04-09T00:00:00Z
This was my first Airbnb experience. I was a bit receptive at the beginning I didn't know what to accept but it was great. The neighbors even gave me a bottle of wine so it was a plus. Awesome experience!
Jessica
2016-12-04T00:00:00Z
Great large and new apartment with private secured parking. We had everything that we needed expect the wifi that could be one improvement idea.
Kristiina
2017-03-22T00:00:00Z
Nice location, good price, very convenient!
Janice
2017-04-02T00:00:00Z
Excelente lugar 100% recomendado
Monica
2017-04-11T00:00:00Z
Super, nice, clean, close to everything, great host
Luis
2017-03-16T00:00:00Z
Szoba típusa
Teljes ház/lakás
---
Ingatlan típusa
Lakás
---
Férőhelyek
2
---
Hálószobák
Mayagüez, Mayagüez, Puerto Rico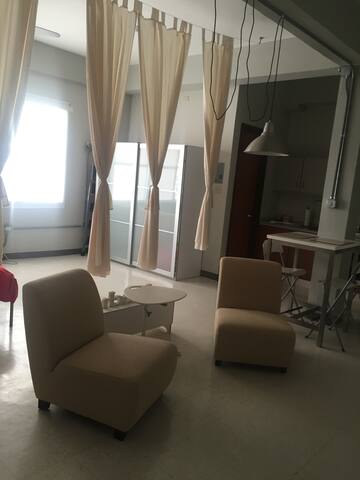 This is a beach house divided on 3 side.Is room with private entrance and bathR. Restaurant on second floor you my find some music/noise on the deck or the restaurant. Also the front yard Is facing an Avenue and your back yard is the ocean
The location on the map is a little off we just have to drive a bit further and found the airbnb, Apple maps doesn't work well in PR! The location was right off the highway so it was a little loud but not too bad, comfortable bed lots of room and everything was clean!
Kelsey
2016-04-09T00:00:00Z
Lovely place ....Peaceful.
Mayker
2016-09-25T00:00:00Z
If you want to enjoy a relaxing, amazing scenic view and eat some great food. There are some local restaurants around. The area is a bit of a deadzone but take that to enjoy your time and live with yourself. They offer kayaking and if you need help searching around don't hesitate to ask her son to show you around. I honestly can say we will be back. Amazing scenes. Amazing place. You will not be disappointed. We loved it and so should you. It may not be for everyone but we can for sure say everyone will enjoy their time here.
Dolores
2017-03-15T00:00:00Z
The best sunset in PR for sure. The dock at the back of the house, facing the sea and the sunset, is magical. The house is easy to find, very close to many good restaurants, though there is a restaurant in the second floor if you just don't want to move. Everything was clean, comfortable and amazing. Kety and her husband are lovely and make you feel at home. Honestly, I don't think we could have find a better place to stay!
Olga
2016-03-26T00:00:00Z
This house is GORGEOUS! The view is beautiful! We swam in the ocean early mornings! We partied in Mayaguez which was super close to the house, like a $10-$15 Uber ride. The food around here is DELICIOUS and inexpensive! And her son was a great and accommodating host. I really recommend this home, you will fall in love with the scenery and ALL THE NEARBY BEACHES and Lagoon. I'd come back here for sure!
Taina
2017-04-10T00:00:00Z
The location was amazing. Very nice safe community! The sons that greeted us were very nice. The bathroom and fridge could have been way cleaner. Both visibly dirty and smelling. There is no paper in toilet ( which is common so close to the water here in PR, I live here) but there was no liner:/ one room has a queen, the other a day bed, so for two couples it was a coin flip, but the two futons in living space were really nice. But, the living space was comfortable, beds comfy and the upstairs Resturant bar was nice.
Sheree
2016-04-25T00:00:00Z
Great place! Close to lots of restaurants. Small place no kitchen but a useful mini fridge and a microwave. Traffic is to loud at night.
Mpa
2017-01-29T00:00:00Z
Perfect deck terrace
Glory
2017-02-19T00:00:00Z
Szoba típusa
Privát szoba
---
Ingatlan típusa
Lakás
---
Férőhelyek
8
---
Hálószobák
Cabo Rojo, Cabo Rojo, Puerto Rico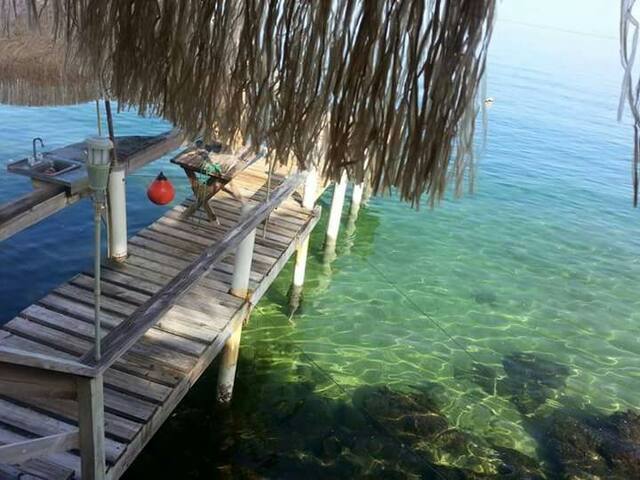 Beautiful apartment in a safe and gated community. Listen to the ocean while watching a breathtaking sunset. Short drive to swimmable beaches, groceries, and restaurants. Drive to Rincón in 45 mins and La Parguera in 30.
Beautiful 2 bedroom and 2 bathroom condo by the beach in Cabo Rojo, PR. Features a view of the beach that is unbeatable. Relax in this Oasis within a safe, gated community that is well kept as part of the only Sports Club on the West side of Puerto Rico (Club Deportivo del Oeste.) You can also relax and sleep while listening to the ocean waves. Safety This is an extremely safe community. It is located inside a Sports Club with a security guard at the front gate 24/7. During the evening, the security team also rounds the community to ensure safety. Access to the beach There is access to a small beach from within the apartment complex. It is perfect to sit on the beach to relax and sunbathe. For swimming beaches, we recommend driving 10 minutes to the most popular beaches on the West Coast of Puerto Rico, Boquerón and Combate. Locals from San Juan regularly come out West to vacation and enjoy those beaches. Transportation There is no public transportation available, so plan to drive during your stay. You'll be grateful to venture into the nearby cities. Number of guests The apartment can fit more than 6 people if you so desire to use the pull-out sofa, but we only provide beds for up to 7 to fit comfortably: queen bed in master bedroom, a bunk bed with 2 full mattresses, and a twin bed. Accessibility There is an elevator that will take you to the 3rd floor, where the apartment entrance is. Within the apartment, there is one set of stairs needed to get to the bedrooms and bathrooms. Air Conditioning The two bedrooms upstairs have AC units. The common areas downstairs have ceiling fans. We recommend that on clear days you open the doors and windows to let the strong breeze from the beach freshen the apartment - it's our favorite, most relaxing way to enjoy the apartment. All windows have screens, helping keep any mosquitoes or bugs out of the apartment, so no need to worry at all! Grocery Store & Gas The nearest grocery store is a 10 mins drive from the apartment and carries fresh fruits and vegetables. It also has a cafeteria with seating area for breakfast and brunch. There is also a gas station next to it. Restaurants Joyuda is known for delicious seafood restaurants and is only a 10 mins drive from the apartment. We have recommendations in the map & apartment guide shared with all guests prior to arrival. The vast majority of restaurants have both seafood and meat options, but vegetarian options are scarce. Just a few online searches should yield great recommendations for restaurants in Cabo Rojo. Boat Tours, Scuba Diving, Snorkeling La Parguera is a 25-30 mins drive and has fantastic opportunities for renting boats/tours including scuba diving, snorkeling, and many other activities. Surfing Rincón is a 35 mins drive and has beaches with slightly more aggressive waves for those interested in surfing. Grilling There are 2 grills next the pool area which guests are welcome to use. Other outdoors Tropical Agriculture Research Station (a 4.5 star on Trip Advisor) in Mayaguez near the University of PR Mayaguez Campus is only about 25 minutes drive from the apartment. Guanica's dry forest is a 35 minutes drive, and Combate has a great Natural Preserve. The Mayaguez Zoo, you can look it up online and see the reviews. It's a great family activity. The Cabo Rojo lighthouse is nearby and a very nice daytime activity. The lighthouse itself is quite pretty, and the view of the sea is beautiful. The Rincón lighthouse is also a local favorite and it's only a 40 mins drive. Near the apartment, there is a little island called Isla de Ratones that locals love to go to and in nearby Lajas there is Caracoles. There is yet another little island in Guanica called Isla Ballena with nice beaches and lagoons. Lajas has Playita Rosada, a very little beach with grill facilities and gazebos. Boat rental and trips to smaller islands are also available in La Parguera. Going for walks For a morning/afternoon walk and some exercise, you could walk at apartment's beach and apartment complex facilities. For a larger beach area, you could visit Boqueron Beach (about 20min drive), Playa Sucia by the Lighthouse in Cabo Rojo, Paseo Litoral at the Joyudas coast at Mayaguez (about 20 min), Parque de Los Próceres in Cabo Rojo, Parque de Los Próceres in Mayaguez, Playita Rosada among many others. Towels We provide standard towels to all guests as well as beach towels. Airport If you haven't booked your flights yet, we recommend using the smaller airport at BQN as it is only a 40 minutes drive from the apartment. This airport only has 2 gates, which makes it very easy to fly in and out of it.
Gated community within a sports club - feel free to relax and enjoy the quiet and secure environment. Check out our guide for many of our recommendations. In particular, make sure to visit some of the nearby seafood restaurants. We think everyone should try a good "mofongo relleno" (mashed plantains dish filled with choice of seafood or meat) during their stay.
The apartment was perfect! To get to the apartment you have to go thru two gates and the guard at the first gate goes on a security round every hour. This made us feel very safe. Once we got to the apartment we could not believe the view it was gorgeous! We loved waking up to the sound of the ocean. Omar was a great host and we can't wait to go back!!
Jennifer
2016-11-20T00:00:00Z
The apartment was exactly as advertised. In dealing with Omar we felt we were dealing with a professional as he was very prompt in responding. Once we booked he sent a well written document that had all the information about the apartment and logistics. The ocean view from the apartment was perfect. The water was calm and the beach was great for walks/runs and maybe to splash around, and there are better swimming beaches nearby. We stayed in February during the week so there was not many people in the complex which we enjoyed. We went up and down the west coast of PR from Rincon to Cabo Rojo and the apartment was in a central location for us to explore.
Amadeo
2015-02-13T00:00:00Z
Omar was very considerate, great host. The Place is awesome with great view. A little bit hard to find the place, but it is the same for all places in Puerto Rico :)
Mehrtash
2016-01-06T00:00:00Z
Omar's place was perfect for my short stay in Cabo Rojo. He was attentive and always available to answer questions. Everything is just as it looks in the pictures. The views of the ocean and pool were beautiful. Thank you so much for your hospitality!
Marissa
2016-06-24T00:00:00Z
Omar was an amazing host. The apartment was beautiful and exactly as pictured. It's location is close to all of the beaches and restaurants. The community itself is very appealing as well. We were in PR for a month, traveling around the island. What set Omar's place apart from the rest of the Air B&Bs we rented was his detailed document of what to do in the area. He provided us very valuable information. He was also a phone call away to assist us. We had a personal issue while on vacation and he was extremely accommodating to our request. I travel to that area of PR often and will definitely be booking with him again in the future. By far, one of my favorite places!
Maribel
2016-07-23T00:00:00Z
This apartment was the perfect base for great relaxation and exploration in Puerto Rico! First - it looks just like the pictures. The main space is just enough, and the indoor as well as outdoor tables (on the balcony) were very appreciated. The ocean views are just as fantastic. WiFi is very reliable (there is also a desk upstairs in case you need to do any work). It's worth noting that only the bedrooms have AC, not the living space - but it wasn't a problem. The complex that this is in is very safe, like someone else mentioned, but another great thing is overall how quiet and serene it is. There were generally not more than 2 people in the pool at a time, if any. You really felt like you had it largely to yourself unlike some other resort-type accommodations for much more money. The beach area by the apartment is not really for swimming, but it doesn't matter as much of how great our experience was came from exploring those nearby (Playa Sucia was a favorite, as well as the quiet beach of Combate). And the pool is good to cool off. Perhaps most of all, Omar and his family were phenomenal hosts. They were extremely responsive and communicative when needed, and provided a wealth of well-organized information upfront. I wouldn't want to navigate rural PR without their guidance. The welcome basket was a nice touch. Great value in this apartment!
Rachel
2015-01-25T00:00:00Z
The neighborhood was really nice, and the place was just as described. Everything was beautiful and we had a great time. Just a few things: The couches were dirty and could use replacement. We did have trouble with one of the air conditioners, but our hosts had someone out immediately the next morning to fix it. The smart TV. I guess I was not smart enough to figure it out, it fell offline and I could not reset it, did not know security key to router/modem so we never got it working again (after one night) but were so busy enjoying cabo rojo and other things I guess it really was not needed. the only real problem we had was one evening a domestic violence fight broke out in the condo next door to us (1:20 am) and basically some guy was about to kill this girl. My friend who spoke spanish heard the fight for 45 min and when it got to the point of absolute need he rushed over and pounded on the door like he was police, rushed in and threw the man off the lady so he did not choke her to death. Needles to say this is a "one off" event and has NEVER happened in our life, so I cannot imagine this would happen at this location ever again (its a super nice location of homes)... My only point is I did not know and could not get the number to police or security so I HAD to text omar and ask for some kind of help, but sadly he never wrote me back. Not that night or any other to even let me know he got the message. Thankfully someone in the place did call police and a half hour later the man was removed from the place. Other than this strange experience though... we loved the place and would recommend this to anyone. The other days were quiet, peaceful, oh and there is a great restaurant in the community. The views are awesome too. Nice location to get to a lot of things to see and do in surrounding areas.
Michael
2016-02-24T00:00:00Z
Very cute, private getaway. Condo is exactly as shown in pictures - what you see is what you'll get! No lies, the master bedroom view was breathtaking and amazing to wake up to! Beautiful top floor views - great spot for sunsets as well. The beach was smaller than I expected from the pictures but it is a private beach and the condo is conveniently located near just as beautiful, larger public beaches. It was clean and even has a W/D for your convenience. As a nice bonus the condo was stocked with some extras like beach chairs, pool noodles and detergent. Don't miss out, if you like what you see in the pictures - it's exactly what you'll get! Omar was a great and accommodating host. Would recommend for couples looking for a quiet, relaxing getaway.
Jennifer
2014-03-11T00:00:00Z
Szoba típusa
Teljes ház/lakás
---
Ingatlan típusa
Társasház
---
Férőhelyek
6
---
Hálószobák
Cabo Rojo, Cabo Rojo, Puerto Rico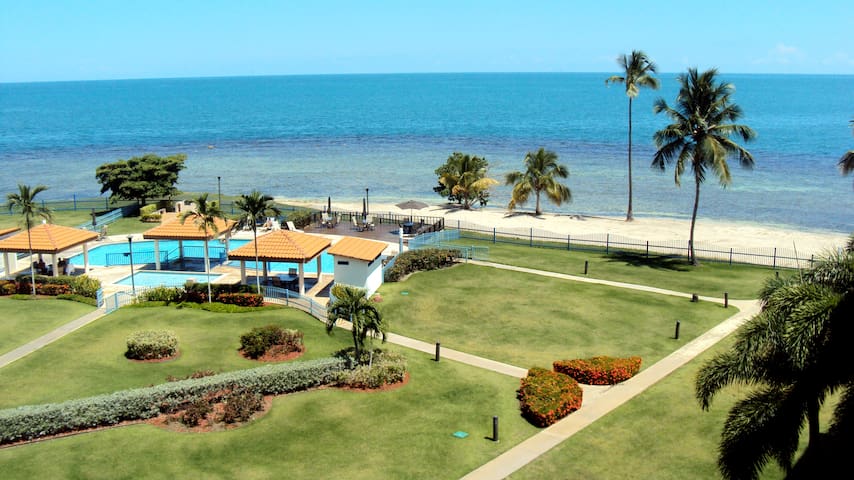 "Make this YOUR next adventure" Our Flamboyan tree was planted 30 years ago for this purpose. It beckons you to ascend into it's arms and be enveloped by a private botanical ecosystem with fruits and flowers, frogs and birds.
This is truly a treehouse, which means it is outdoors, 20' up with views of the jungle. It is a unique experience, complete with the occasional visit by bats, birds, geckos and coquis (local frogs). The jungle vibe is evident the moment you enter. Be aware, that you will awaken to rooster songs and fall asleep to a symphony of the frogs. Ear plugs are recommended and bring Melatonin or another sleep aid if you have a hard time falling or staying asleep. Guests have access to the 5 acres of grounds landscaped with brick and flagstone walkways, terraces, rock walls & various ponds. The property is bordered by a creek and a 500' cliff, which creates a sense of privacy. Surround yourself with tropical flora and fauna, whistling frogs, crickets, birds, gentle streams, and rolling rain on a metal roof in rural Puerto Rico "el campo". You may want to stay in the treehouse for a night or two for adventure then book our main house for the rest of your stay with all the "real" house amenities @ https://www.airbnb.com/manage-listing/4822486
The town of Rosario is within walking distance and sports a very delicious bakery for sweets and mouth-watering deli sandwiches. A large hidden swimming hole, complete with cliff jumping, is a five minute drive. The historic city of Hormigueros is only a 15 minute drive. The city of San German (dating back to 1511) blends colonial charm with many modern conveniences, 20 minutes. Mayaguez (city of 100,000) is home to RUM (University of Puerto Rico) and contains all the modern conveniences (mall, restaurants, shopping) one could need. Mayaguez is 20 to 30 minutes from the tree house. The nearest beach and quaint fishing village can be found in Boqueron, about 25 minutes away.
The tree house and location was amazing. I got a late start to my day so I got there after dark, when I woke up I was in an amazing jungle on the sun was shining. There's mosquito netting on the bed, so I didn't have any problems with mosquitoes at all, The only bugs I saw were fireflies that lit up and made the treehouse even more surreal. It was great walking around the property with Matt and learning about its history and his time there, even showed me a great spot to jump off a cliff into a river and do a little hiking around. Can't wait to go back and spend more time there!
Chris
2016-11-23T00:00:00Z
Matt was the best host I've had at any air bnb I've ever stayed at, very knowledgeable about the island and new all the cool spots to check out. Worked with us on getting to the location and was always available. He built the tree house himself & did an impeccable job the pictures don't do it justice, it is the most magnificent tree house that is literally ON A TREE! & its 2 levels with a tire swing! Literally the ultimate tree house. We will definetly be returning, I don't think when I'm in Puertorico I'll stay anywhere else, I absolutely LOVED our tree house experience. There's also a mosquito net around the bed so you no bugs fly on you at night. The only reason we stood in San German was to stay in the tree house but it was meant to be Bc we loved that side of the island so much more than San Juan, sooooo much to explore and see and do! We LOVEDDDDD IT I can't express just how much but it was a dream come true for my cousin and I. THANK YOU MATT!!
Connie
2016-12-18T00:00:00Z
I cannot even begin to describe how beautiful and cool this treehouse is. This was my first experience staying in a treehouse and now I can say it won't be my last. The pictures don't do this place justice! There's no AC but we had a fan and actually got cold during the night. There's a shower with hot water. Bugs weren't bad and you have a mosquito net over the bed. We made dinner and breakfast with no issues. I felt extremely comfortable and spoiled here. Matt is extremely proud of his creation and he has a reason to be. Communication with Matt was fantastic. He was very friendly and made us feel welcomed during our stay. If you want an awesome experience then book now! You won't regret it!
Scarlett
2016-12-08T00:00:00Z
Incredible stay! The treehouse is BEAUTIFUL and the location even more so. Matt was great and even took us to the local swimming hole the next morning. We had a wonderful time, wish we could have stayed longer!!
Eliza
2017-02-03T00:00:00Z
Janine and Matt have a wonderful tree house and property. Great communication, personable, and knowledgeable about the area. On my stay they directed me to a coffee festival nearby that added to the richness of my time in PR.
David
2017-02-17T00:00:00Z
If you are looking for an adventurous experience and amazing place to stay, this is the one for sure! 100x better than a normal air bnb! Would recommend to everyone!
Tayler
2016-12-19T00:00:00Z
Unique experience and location! The tree house is an awesome experience situated in a wonderfully kept jungle estate with endless things to explore including a swim hole. The house is well kept and clean and stunningly beautiful. Since there are no windows you hear the jungle sounds with lots of birds all night long and also get to see sunrise over the jungle trees. The house is fully equipped with kitchen supplies, hot water shower, towels etc. Also, Matt is a great host! Welcoming, warm and very communicative with lots of incredible tips where to go explore, which beaches to visit, what to eat, what to see and how to get around. He took full care and offered an outstanding service as a host! More than happy to have stayed there since it fully completed the adventure trip to Puerto Rico!!
Freya
2017-01-31T00:00:00Z
Great experience! Surroundings beautiful especially when wake up in the morning. The houses cute and lovely and the place is not difficult to find at all. Perfect spot for a one or two days getaway
Cassie
2016-12-22T00:00:00Z
Szoba típusa
Teljes ház/lakás
---
Ingatlan típusa
Lombház
---
Férőhelyek
2
---
Hálószobák
PR, Puerto Rico
Este piso abierto, muy bien decorado Getaway House está anidado en un rico bosque de bambú, por lo que los senderos están justo en su patio trasero. Además, está estratégicamente situado para un fácil acceso a las mejores playas en el oeste de la isla. Está totalmente climatizado y con tranquilidad unidades de inversores de A / C, cuenta con electrodomésticos de gama alta, rápido WIFI y modernos aparatos IO. Le encantará el espacio debido a la ambiente, la ubicación, y la energía calmante. Ideal para parejas, aventureros en solitario, y viajeros de negocios.
Juan Carlos and his dad were excellent hosts! Juan Carlos communicated well and made sure we knew where we were going and made us feel very welcomed. Whenever we had any questions or doubts he answered all our problems promptly. The house was amazing too! Super clean and spacious (the tv is huge!!) would definitely recommend this place.
Mara
2016-12-08T00:00:00Z
Great friendly and attentive host. Highly recommended!
Toby
2016-10-11T00:00:00Z
Una estancia excelente. Desde el primer momento nos sentimos como en casa. Un lugar para estar relax, acogedor, limpio y con todos los servicios que uno espera. Juan Carlos es un anfitrión súper amable y servicial.
Angel A.
2016-08-15T00:00:00Z
Juan is a great host. He gave us lots of good suggestions. Enjoy the stay.
Sandy
2016-12-15T00:00:00Z
Juan Carlos is a nice and helpful guy. At the end my parents and I could not stay at Juan's house because the house was not ready due to a last minute complication. He booked in a local hotel and made sure that our stay was one of our pleasure. Thanks Juan!
Javier
2016-11-17T00:00:00Z
Juan Carlos's house is very cute and cozy with all the amenities you may need: nice bedroom with comfortable bed, clean bathroom, great kitchen, big TV with access to movies and shows, extra space for extra people and a very nice backyard. Everything was very clean. I was in town for work and only stayed there for a night. If that's your case this is a great and quiet place to rest plus you'll have a desk, a nice chair, wifi and he even lend me a printer. Juan Carlos is a very nice and dedicated host. He really goes the extra mile to provide you a nice and comfortable stay. I will definitely recommend his place and would stay there again if I'm in Mayagüez or adjacent towns. ¡¡Gracias por todo!!
Margarita
2016-08-02T00:00:00Z
The host, known as Juan Carlos is the most down to earth, nice, attentive, humble, next door guy anyone could meet. My girlfriend and I were still in the car and he already had us some coffee served(very very nice coffee btw.) The location is excellent for anyone who's looking for a retreat out of stress and citylife. Lots of nature outdoors and 5 to 10 min close to the city, restaurants, and even a zoo. Not to mention the indoor decor and vibe(amazing), it's like a spa getaway. Excellent service, would recommend to anyone that's looking for a nice vacation/getaway.
Javier
2016-08-07T00:00:00Z
Juan's place is situated in such a beautiful area. You really get to experience the nature of PR here. He's a kind and amazing host. Definitely want to stay longer next time.
Fabricio
2016-10-20T00:00:00Z
Szoba típusa
Teljes ház/lakás
---
Ingatlan típusa
Ház
---
Férőhelyek
4
---
Hálószobák
Mayagüez, Mayagüez, Puerto Rico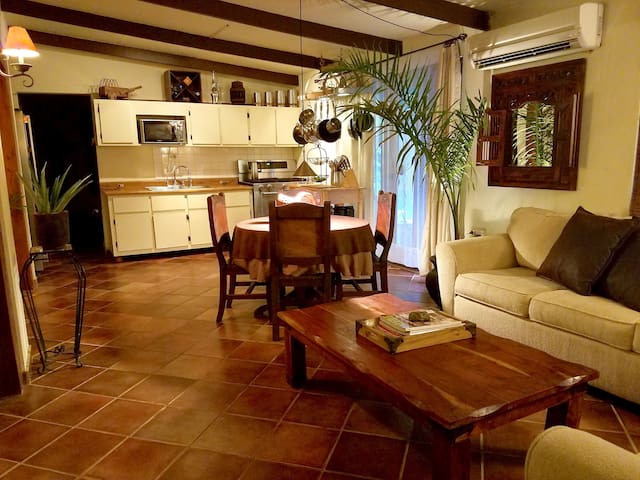 Perfect secluded vacation spot for family and friends. Get ready to experience a retreat where love of the water, family tradition, great friends, and the generous Caribbean Spirit matter most. A Golf y Playa vacation is like no other in the Caribbean.
This Caribbean-style decorated unit is fully furnished and sleeps up to 6. Minutes away from the most beautiful beaches, restaurants, shopping, nightlife and nature, this penthouse offers the unique combination of convenience and privacy. Well kept, it features a full kitchen, 2 TV's, comfortable furnishings, air conditioned rooms, Internet access, and 4 private parking spots. With an extremely hospitable landlord and an abundance of space this versatile unit is ideal for tourists, families and corporate rentals alike. Book your stay with us and experience the wonders of this amazing unit. Kick back and unwind one of our breathtaking beaches. Enjoy a cool drink pool side. Watch the sun sink into the horizon from our wooden pool deck. Let the island breezes from our constant trade winds put you at ease and awaken your spirit.
What drew us to this spot back in 2000 is what draws most of our Northern Guests year after year: its unparalleled location, our Caribbean people, and the pristine Porta del Sol waters, the best playgrounds and most brilliant jewel of Puerto Rico. The natural beauty of the region has always captivated my family. We believe there is no other place in our Island where you will see such beautiful gardens and lush stands of mangroves. Our guests and my family alike love the incomparable experience of this Caribbean Style living at Golf y Playa, where beach, sand, snorkeling, fishing and relaxation are the way of life. Nowhere else are guests welcomed with such open arms. We thank all of you who choose to make our Unique Beachfront Condos your vacation home in Puerto Rico.
Dear Humberto, We had a wonderful time staying in Humberto's apartment in Cabo Rojo, PR. The apartment itself is beautiful: the kitchen and living room area are spacious and well decorated. The balcony was fantastic, we spent the mornings sipping on coffee and looking out to the beautiful view. Upstairs, the master bedroom also had a fantastic view, as you can see in the pictures. The bedrooms upstairs were also very well furnished, and each bedroom had its own (easy to use) AC unit. One of the best parts about the apartment was the grounds. The beautiful pool area was right near the ocean, and had a lot of chairs and lounges, and even a grill! The ocean was steps away from the apartment, and Humberto has two kayaks that can be used. We spent a morning kayaking in the smooth ocean, and it was fantastic! Humberto was an excellent host, helping us with directions to the apartment, recommending nearby restaurants and giving us travel tips and advice. We had a lovely time in Cabo Rojo! Thanks, Humberto!
Bernadette
2016-09-06T00:00:00Z
The host was very communicative. He sent very good directions via e-mail and text guiding me to the location of the condo. He checked in on us twice via text while we were there on location. I really enjoyed this condo the place was immaculately kept and in a very quiet golf resort that is extremely well maintained. In the 6 days we spent at the condo there were people cleaning and mowing several days. The beach behind the condo was very quiet. If you're looking for a relaxing place to stay this place is perfect. I could not have been happier with the location.
Orlando
2014-11-21T00:00:00Z
This place was just absolutely beautiful! The location can't be beat, with access to the beach as well as the property pool overlooking the ocean. The penthouse was spacious, clean, comfortable, and had everything we needed. The hosts were so friendly and accessible if and when we needed them. If you are looking for a quiet, beautiful, comfortable getaway in Puerto Rico, look no further!!! We are grateful to Humberto and Leyda for a wonderful place to stay on our vacation!
Denisse
2015-05-27T00:00:00Z
Estupenda estadía. Apartamento equipado. Las áreas comunes como piscina y jardines muy bien cuidados. Humberto nos ayudó a orientarnos en el camino para llegar sin problemas con direcciones y fotos de los lugares que veríamos en el camino y del complejo de apartamentos. Fue como si ya hubiéramos ido. Recibimos una guía completa de la zona y las atracciones que hay cerca. En el apartamento hay otra guía hasta de restaurantes, sillitas de playa con neverita. Fue como quedarnos en un hotel pero sin los altos precios y con más comodidades. Definitivamente volveríamos con más tiempo para usar los Kayaks que son complemento de la estadía y quien sabe si hasta juguemos Golf en el lugar.
Vivian
2016-07-26T00:00:00Z
Wonderful,felt like home. The view is priceless,your are right on the beach. Will make this our vacation home
Teeca9
2016-10-25T00:00:00Z
This condo is awesome, peaceful, secure and has all you need. The views, pool, and grounds are immaculate. The owner made the check in/out process very seamless. Looking forward to a repeat stay.
Joseph
2016-08-28T00:00:00Z
Szoba típusa
Teljes ház/lakás
---
Ingatlan típusa
Lakás
---
Férőhelyek
6
---
Hálószobák
Cabo Rojo, Cabo Rojo, Puerto Rico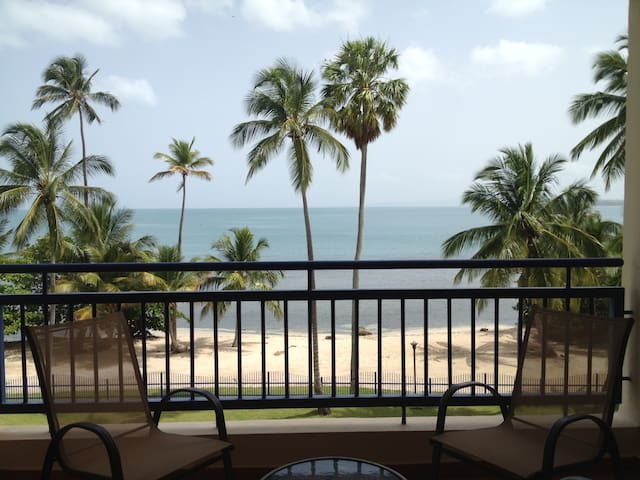 Third floor efficiency with queen bed and double wide sofa bed security cmeras ,one block away from police department, 10 minutes away from La Parguera, Right in the middle of Downtown Lajas. Owner speaks English and Spanish, Two terraces one covered and one for sunbathing Tv with direct tv hbo and starz package. owner lives within 5 minutes and will meet you at the only Mc Donalds in town. Connection for tours of La Parguera in Private Boat
The Property is in the middle of downtown Lajas, walking distance to churches, restaurants, shops, etc. It is also where my father grew up so all of your neighbors will know that you are coming. It is a very safe small town full of very friendly people.
The apartment is great. Location is great and Javier, Felipe's son was fantastic. I will definitely return. Thanks for a great time. Pura Vida.
Andrew
2017-04-01T00:00:00Z
Felipe's place is incredible! We dealt with his son Javier who is a wonderful person and just wants to make sure you see everything lajas has to offer! He took the time to walk us around and showed us all the restaurants and asked if there was anything else he could do! Would recommend this place to anyone! Great location great neighbourhood and very clean! We felt safe the whole time! Javier you are a great guy and made us welcome in PR!
Kailey
2017-03-11T00:00:00Z
We were greeted by Javier, which is Felipe's son. He was very nice to us, the apartment was very cleaned, he explained how everything worked and even recommended good spots near by. I would definitely stay in this place again and I recommend it if you want something relax and far from all the city stress.
Angelica
2017-04-14T00:00:00Z
Thank you so much! We had so much fun in Lajas and the place was awesome!
Juho
2017-03-26T00:00:00Z
Great place. Bigger than expected. Very close to La Parguera. Would recommend 10/10. The host is very approachable and knows a lot about the hystory of the town.
Norman
2017-03-19T00:00:00Z
We met the owners son, he's the one who is managing the studio. He was very nice and helpful. The place was easy to find and had great food just around the corner!
Melanie
2017-04-08T00:00:00Z
Great place to stay!!!
gloria
2017-03-24T00:00:00Z
Had a great stay at Felipe's apartment. It was everything it was listed and more! We met host in town where he personally made sure we arrived to place and knew where to park. He was kind enough to show us in and how lights etc worked. Super clean awesome place. Bed was nice and comfortable! We went down to the local market and brought some food back and enjoyed dinner in the outside living space. Would definitely come visit again and stay with them!
Stephanie
2017-03-10T00:00:00Z
Szoba típusa
Teljes ház/lakás
---
Ingatlan típusa
Társasház
---
Férőhelyek
4
---
Hálószobák
Lajas, Lajas, Puerto Rico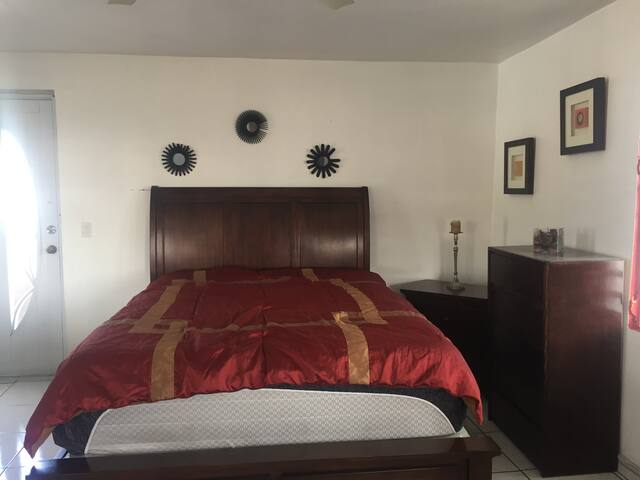 Private beach apartment with pool, beautiful sunset 2 bedroom, full kitchen , etc
2 bedroom with 2 bathroom, a bed sofa, full kitchen,etc
Secure, restaurants, touristic area
I absolutely loved this place! Great location right on the beach. I would definitely come back for a nice relaxing place to stay. This will be my very first choice. Thank you!
Aida
2017-03-28T00:00:00Z
Elving was a great host, we love the view from the balcony and the beautiful sunset, the sound of the sea waves were just perfect. The facilities are 100% accurate with the description . Beautiful beach, the apartment is as on the pictures and is very quiet. This place was the perfect getaway for me, my husband and our baby. Really loved it and if we decided to make another trip to the west we definitely would select this one again!
Paola
2017-03-18T00:00:00Z
Very nice place!
Yaira
2017-04-02T00:00:00Z
Szoba típusa
Teljes ház/lakás
---
Ingatlan típusa
Lakás
---
Férőhelyek
8
---
Hálószobák
Cabo Rojo, Cabo Rojo, Puerto Rico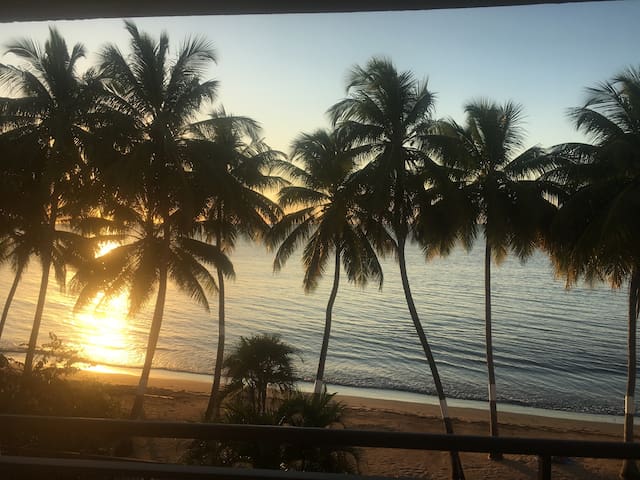 Apartamento Amueblado y equipado en la playa
Szoba típusa
Teljes ház/lakás
---
Ingatlan típusa
Lakás
---
Férőhelyek
4
---
Hálószobák
Cabo Rojo, Puerto Rico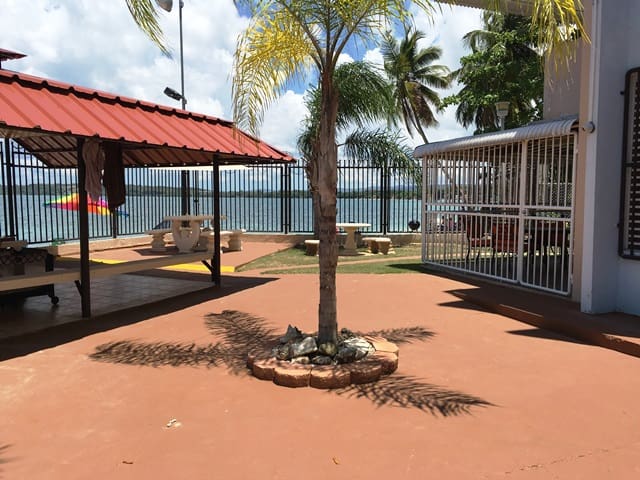 Von unserer kühlen Wohnung können Sie nur zu Fuß mit Ihrem Kajak oder SUP Board zu den ruhigen Gewässern von Cabo Rojo, im Pool vor unserem Balkon oder ein Boot chartern für Angeln, Wasserski entspannen oder am Strand hängen.
Wohnung Balkon ist vor Pool, Kinderspielgarten, Pool-Dusche und Kajakhalter. Zu Fuß zum Strand oder hängen, um Cabo Rojo. Sicher und freundlichen Umgebung. Parken nur durch die Wohnungstür mit sehr einfachen Zugang.
Die Gegend ist sehr ruhig, schöne Natur und sicher mit Einheimischen zu kommunizieren. In der Nähe aufsteuernd Nachbarschaften sowie bescheidenen Fischer Städte.
Heber was a great host - tho not there he was always available by phone when we needed him. The place was clean and had plenty of room for 2 adults and 2 kids. Wi-fi was good and the pools were great for the kids to hang out in after exploring the area. It was nice to have a full kitchen - we saved money not eating out so much. The area was fun to explore - the highlights of our trip were a kayak trip to a small island where we snorkeled with the kids and Playa Sucia - the most beuatiful beach in the area. There were many things we didn't get to like the nature preserves, dry forest and some historical sites. I would stay here again - it was a wonderful and affordable family vacation.
Pat
2017-01-19T00:00:00Z
Great value, great location. Nature walks, wading in the ocean, swimming in the pool, or playing on the jungle gym. We had 4 days of traveling to see the sights and 2 days of hanging around the house and condo grounds/ocean side. All the days were wonderful. It was a little more front end work than our one other airbnb experience we had to compare it too. House was clean, but needed airing out (humidity in a well sealed home causes a damp smell). Aired out quickly. We made the kids' beds, set up the patio furniture, then went on a shopping trip for hand soap and other necessities. For the cost I would do it again in a heartbeat. While there, new benches and tables were added to the common area. Great community vibe. All the neighbors were lovely and welcoming to us.
Kati
2017-04-10T00:00:00Z
Heber's place is phenomenal! Steps from the ocean in a small condo complex (there is a larger complex adjacent to the North). There were two pools, with max depth of 5 feet. One of the pools starts out at 1 feet and was perfect for our 3 year old son to play in! The whole stay, we only saw one other family use the pool one time - it was like we had two private pools for our own use! The best thing about this unit is that it is ground level, and you can walk out from the deck to the pools and playground area. My wife loved that she could sit on the deck and read while the kids played in the playground area steps away. The condo itself was well outfitted, and the kids loved the double bunk beds - they both got to sleep on a top bunk! The highlight at the end of each day for us was a short walk down to the beach to catch the sunset over the open ocean (tip: take bug spray if you do this!). Safe, secure complex and we felt right at home. Thanks Heber for your hospitality!
Steve
2017-01-30T00:00:00Z
Thanks for providing us with a comfortable place to stay. We felt safe at all times. Easy drive to wherever we needed to go. The value was exceptional. Hope to make this a tradition.
Ivette
2017-02-27T00:00:00Z
Heber is awesome! best airbnb I've been to yet. House is perfect and host is great
Tyler
2016-12-21T00:00:00Z
Comfortable and quiet place close to restaurants and beach
Edwin
2017-03-16T00:00:00Z
Excelente!!! Area bien tranquila. Heber super flexible con el horario. Buena ubicación. Cerca de Boqueron, Joyuda... Gracias por todo... Vuelvo!!!
Julio
2016-08-06T00:00:00Z
Nos quedamos una semana y fue maravilloso hubo buena communicacion con Heber, los vecinos son bien amables y uno se siente muy en casa! El local es bien tranquilo y a buena distancia de playas y locales turisticos! Se lo recomiendo.
Alanis
2016-07-18T00:00:00Z
Szoba típusa
Teljes ház/lakás
---
Ingatlan típusa
Lakás
---
Férőhelyek
6
---
Hálószobák
Cabo Rojo, Puerto Rico, Egyesült Államok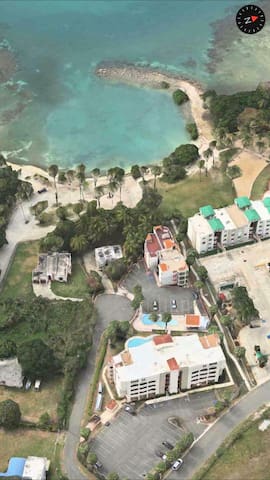 Apartamento localizado en el primer piso con un cuarto con aire acondicionado y dos literas two full/twin. Completamente equipado con nevera, estufa, microhondas, cafetera, tostadora, TV, DVD player, toallas, sábanas, ollas y utensilios. El complejo cuenta con piscine y estacionamiento.
Excelente ubicación a 5 minutos de la playa Buyé y 8 del Poblado de Boquerón. Restaurantes, supermercados, farmacias y gasolineras a menos de 10 minutos. El área oeste de Puerto Rico encontrarás lugares turísticos tales como: playas, bahía bioluminiscente, parque acuático, zoológico, paseos en lancha, paseos a caballo, pesca y mucho más.
It's conveniently located near shopping centers, beaches, tourist sites and nightlife. You will be just 5 minutes from Buyé Beach and 8 minutes from Boquerón area on car.
Szoba típusa
Teljes ház/lakás
---
Ingatlan típusa
Lakás
---
Férőhelyek
4
---
Hálószobák
Cabo Rojo, Cabo Rojo, Puerto Rico
Very relax home in Lajas in quiet and safe neighborhood. Close to 4 main cities in the southwest and beaches.
house is located between 4 major cities and close to touristic places. you will need to have your own transportation. Places near by: > Lajas city center 7 mins (deparment stores, bakeries, super markets, church, etc) > La Parguera Beach Area 15 mins Great for night life (bars, beaches, restaurants, etc) * Major Attraction: Bioluminocent Bay , Magueyes Island , Caracoles Beach and Mata la gata Beach * Great beaches and boat rides (we own 2 boats so we can help you with cheaper trips around the islands and Bioluminocent bay) > San German city center 15 mins (deparment stores, bakeries, super markets, church, cinema, etc) * Major atraction: Porta Coeli > Cabo Rojo beaches area 25 - 30 mins * Beaches: Combate, Boqueron , El Faro * Reataurants: multiple rests. at Joyuda area * Great Night life at El poblado de Boqueron on weekends (bars n clubs and street food vendors) #gay friendly > Mayaguez city center 25 mins Great nigth life some days of the week #gayfriendly > Mayaguez Mall 20 Mins > Mayaguez Zoo 30 mins
quiet neighborhood with great view.
The home was very nice, and Jeanette was a great hostess. We really enjoyed being able to cook in the kitchen and the nice large shower. Jeanette met us in town to help us find the way, after that we set a pin on (SENSITIVE CONTENTS HIDDEN) Maps to find our way back. We'd definitely stay again.
Heather
2016-04-14T00:00:00Z
This is my second time staying in the house in lajas absolute beautiful home very clean Jeanette always on top of checking on you and making sure everything's going well I would definitely stay 3rd 4th time when I go visit Puerto Rico again never pass this home up if you have a chance try to book it great hospitality Jeanette and Alex thank you for everything always makes me feel like home.
Eva Luz
2016-06-08T00:00:00Z
Really great place in cool, quiet neighborhood outside Lajas. Jeannette was very kind and helpful even though she didn't speak much of any English and her son Enrique was very easy to get in contact with. Overall I'd highly recommend staying here, but I wouldn't expect anyone to find this place very easily if you don't follow Jeannette there in a car the first time.
brian
2016-04-06T00:00:00Z
Jeannette was the perfect host! We couldn't find the house using (SENSITIVE CONTENTS HIDDEN) maps so we called her son, Enrique, and he arranged for us to meet at the local McDonald's and follow Jeannette to the house. She checked on us daily and was available whenever we had a question! The house itself is large and beautiful and can easily accommodate 6 people. It's located on a small road up in the hills, which can be intimidating to drive to at night. Other than that, it's the perfect location - 20 minutes from a bunch of places, including La Parguera, where you can go and do a bio bay boat ride. As long as you aren't intimidated by small roads, I recommend Jeannette's place!
Sally
2016-04-11T00:00:00Z
Amazing time! The house was very nice and off the beaten path. Equip with a hammock, fruit trees and flavored ices for relaxing. This house is ran like a family business and thats a good thing. Jeanette (the mother) she does not speak any English but her hospitality transcends that barrier. The house cannot be found on (SENSITIVE CONTENTS HIDDEN) maps. You have to drop a pin once you get there to find your way around but Jeanette offered her assistance no matter how late. Enrique (the younger son) was the liaison. He was very personable, did the translating and suggested spots for us to see from over the phone. One thing he suggested we do was see his brother Alex. Alex gave us a boat tour. One during the day and one at night. During the day the views were amazing an at night we saw the bioluminescent bay which I highly recommend. Visiting this family and their house is well worth the trip! Thank you Maldonad family you made this a wonderful birthday vacation!
Dennis
2016-05-07T00:00:00Z
Excelente experiencia. Una casa bellamente decorada y con una atención incondicionada de parte de Jannette. Precio más que razonable. Se lo recomendamos. Excellent experience. A house gorgeously decorated with an unconditional atention from the house owner. Very reasonable price. We would recommend it to anyone.
Rodolfo
2016-02-14T00:00:00Z
When I first read the reviews of Jeannette's place, like any other prospective guest, was on the fence about whether to book or not. However, the pictures, location and her bio triggered me to give all a fair try and I'm glad I did. I don't know where the dirt besides the grass folks speak of, but the place was impeccable, beautiful, furnished with new appliances and really well reconditioned. Jeannette was extremely accommodating. Picking my partner and I up at any time and showing us all the good, local spots to enjoy, how to get to places, where to eat, etc. She even does your laundry for a fee of $10 (helps for folks like my partner and I who were backpacking the island)! I only hope people can only give her a fair chance and understand that you are visiting the Caribbean. While it is a progressive island, the first language is SPANISH, the beauty lies in all its rustic style (although her house is far more advanced than one can call rustic living) and that you're here to enjoy ultimately what the Caribbean has to offer. If you're uncomfortable with the aforementioned, I recommend hitting a hotel. Thank you, Jannette for all you did for us and my partner. Until next time! :)
Nathalie
2016-03-11T00:00:00Z
Realmente me gustó muchísimo la casa. Es muy amplia y tiene todo lo necesario para tener una estadía completa.
Bianca
2016-05-05T00:00:00Z
Szoba típusa
Teljes ház/lakás
---
Ingatlan típusa
Ház
---
Férőhelyek
6
---
Hálószobák
Lajas, Lajas, Puerto Rico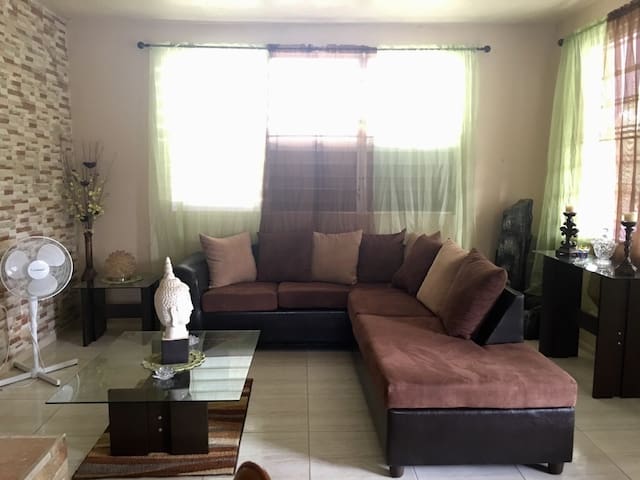 The apartment is wonderful and is truly a paradise at the beach. I lokk forward to stay there again.
Michaela
2012-04-08T00:00:00Z
The reservation was canceled 61 days before arrival. This is an automated posting.
Dawn & Scott
2013-01-09T00:00:00Z
Great apartment, in a good location with an amazing view. Right over a nice beach. There is great snorkeling in the reef just off the shore.
Abe
2012-02-16T00:00:00Z
Este lugar es un tesoro. Desde el balcón y desde el interior del apartamento se pueden ver vistas hermosas. Yo había visitado el área de Joyuda y no sabía que había una playa tan agradable. El apartamento es aireado y límpio. La comunicación con Sylvain fue excelente. Las veces que le llame para orientación ella me contestó con amabilidad y prontitud. Agradezco la oportunidad de permitirme quedar en el apartamento. Espero volver. This place is a treasure. From the balcony and from inside the apartment you can see beautiful views. I had visited the Joyuda area and did not know there was such a nice beach. The apartment is airy and clean. Communication with Sylvain was excellent. The times I call her for guidance she answered politely and promptly. I appreciate the opportunity to let me stay in the apartment. I hope to return. Carmen Lydia
Carmen Lydia
2016-07-09T00:00:00Z
Nice apartment, great location. Great view. Very plesant. Highly recommended.
Carl
2012-02-08T00:00:00Z
One of my favorite trips ever!!!!!! I loved Leida's place. It was cozy, tranquil, and very relaxing. When you open the french doors, and heard the sound of the ocean and felt the cool breeze hitting your face, you couldn't help but chant "Ohm." She also had everything you needed to make this trip wonderful including access to a kayak! The area also had some of the most beautiful beaches ever. I recommend Playa Sucia by El Faro, Combate Beach in Boqueron, y Playa Santa in Encenada. Thanks Leida and Airbnd, for making this trip possible from Daniel and Cilvia.
Cilvia
2013-03-10T00:00:00Z
My wife and I recently stayed at Leida's place, and it truly is Paradise On The Beach. The gorgeous, low key beach is literally steps from the apartment! I think my favorite part however is the balcony, the apartment is on the third floor so you can sit, enjoy a beverage and just enjoy the ocean and activity below. You literally feel like you could reach out and touch the ocean from the balcony, not to mention that it's facing due west so sunsets are magical. It really is a great location too, there are lots of great little restaurants nearby. You're not far from Rincon if you want to do a day trip, and not far from the Cabo Rojo lighthouse if you want to check that out. During our next visit to Puerto Rico (and there will be a next time), we'll definitely see if Leida's place is available. Great place, great location, couldn't ask for more!
Chris
2013-02-06T00:00:00Z
Just wanted to say that the place was amazing!! Paradise!! Very nice and clean!! Beautiful beaches! And what a view !! Can't wait to go back!!
Norberto
2015-07-08T00:00:00Z
Szoba típusa
Teljes ház/lakás
---
Ingatlan típusa
Lakás
---
Férőhelyek
4
---
Hálószobák
Cabo Rojo, Mayagüez, Puerto Rico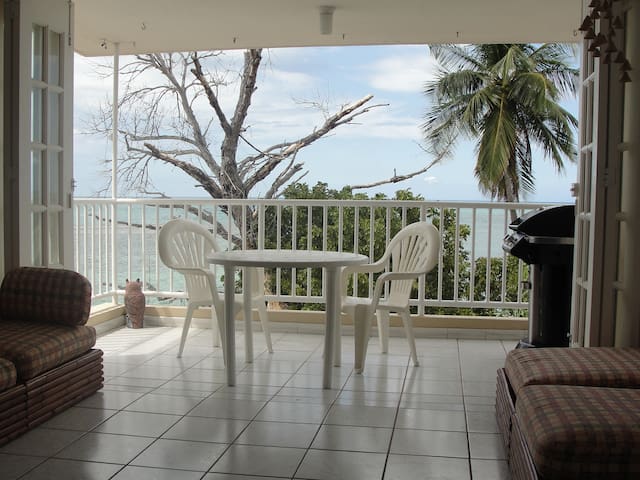 Add meg az időpontokat a teljes ár megtekintéséhez. Felmerülhetnek további költségek illetve adók.