Take in true Delta hospitality in this charming cottage located in the heart of Greenwood. Right across the street from Little Red Park, walking distance to downtown, Yazoo River & Yazoo River Trails, this home is ideal for visitors craving a taste of the Delta.
The Northeast Greenwood neighborhood is full tree lined streets, friendly neighbors, and is a wonderful place to run, walk or bike.
It was an absolute honor to be Brantley's first guests! Our entire experience was great from start to finish. Brantley was very easy to get in touch with and very willing to help us out with suggestions for activities in the area. The house was super easy to find and located in a beautiful part of town. We had no problem getting in and were amazed at how gorgeous the house was (even better than the pictures)! We cooked dinner and spent the evening Netflix bingeing--loved the Apple TV! If it wasn't raining we would have enjoyed the porch with its cute patio lights. In the morning we enjoyed fresh coffee and homemade muscadine jam on English muffins supplied by Brantley. The place was clean, comfortable, and everything you'd hope a southern cottage would be. I highly recommend this place and hope to visit again!
Kait
2016-07-11T00:00:00Z
We had such a great time at brantleys! Her home is so cute. It's about a mile from the alluvian, Viking, antique stores, etc. The home is in a great location and really felt like home! Communication was great and we have nothing negative to report! House was clean, checking in/getting in was hassle free. Bed was comfortable and check out was easy. The instructions left for us when we got there were very informative. Her outdoor cat was adorable! Price per night was reasonable. We overall had a great time!
Rachael
2016-09-05T00:00:00Z
The most restful weekend I have had in months, a wonderful experience a Brantley's home! Extremely clean, thoroughly organized and everything laid out for the most delightful experience.
Bill
2016-07-17T00:00:00Z
The house was perfect for our trip to visit family! Exactly what we needed, beautifully decorated, and in a great location!
Aryn
2016-09-25T00:00:00Z
This home is a perfect location for everything Greenwood. It is decorated wonderfully and so much more comfortable then staying in a hotel.
Esther
2017-01-08T00:00:00Z
Brantley's home was fantastic and we thoroughly enjoyed our stay. The home was very clean, in a great neighborhood and Brantley was in communication with us the whole time. We would definitely stay there again!
Jason
2016-10-10T00:00:00Z
The term "charming" accurately describes this beautifully decorated home, which is full of southern character. It is easy to find in an interesting, quiet neighborhood. Brantley has thoughtfully prepared a detailed description of her home and the surrounding area along with suggestions for dining and local activities. Also, she provides brochures with the added bonus of a surprise to take home. She quickly responded to emails and answered questions before and after we arrived. The beds are comfortable, the kitchen and bath are well-stocked, and the furnishings are delightful. As a native delta girl myself, I promise you will have a dose of southern hospitality at its best if you stay here. It is a hidden gem, which will not remain a secret for long!
Paula
2016-07-15T00:00:00Z
Charming may be an understatement! Brantley's place is absolutely gorgeous, with beautiful décor and regional flair. The neighborhood was also very nice and quiet, and conveniently located. Brantley was incredibly accommodating and very responsive to any questions I had. My friends and I thoroughly enjoyed our time there, as it was a perfect place to relax and rejuvenate and Brantley included a guide of suggested places to visit in Greenwood. We were so glad we chose this place and will definitely be back!
Treshika
2017-01-02T00:00:00Z
Szoba típusa
Teljes ház/lakás
---
Ingatlan típusa
Ház
---
Férőhelyek
4
---
Hálószobák
Greenwood, Mississippi 38930, Egyesült Államok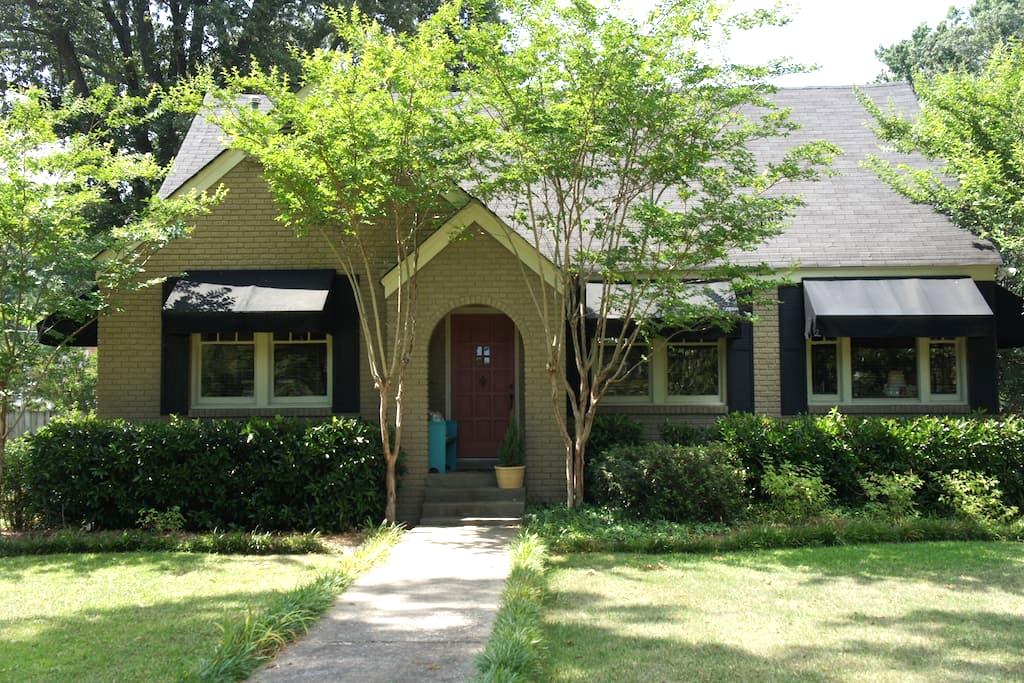 2 bedroom, 2 bath home to share with fellow lovers of travel. Heart of historical downtown: Restaurants, shopping, library, courthouse, groceries, live music, Amtrak stop, and a museum are within a 15 minute walk. Can give great area tips!
This was one of the best AirBnB I've been to. Maybe we've been lucky and Lisa liked us, but she was incredible, welcoming us with a good bottle of wine ! The rooms were absolutely amazing, beautifuly decorated, spotless, and I would have been happy to stay there for a couple of months ! We will be happy to come back probably next year if the place is not crowded with tourists from all over the world...
Florent
2015-05-10T00:00:00Z
Szoba típusa
Privát szoba
---
Ingatlan típusa
Ház
---
Férőhelyek
4
---
Hálószobák
Yazoo City, Mississippi 39194, Egyesült Államok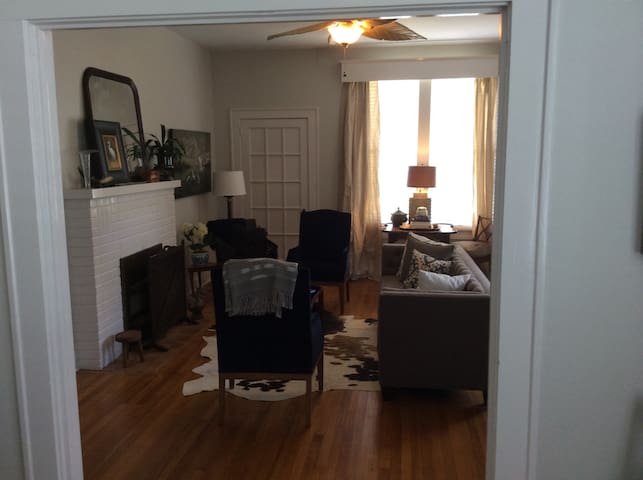 Enjoy your stay in this charming 1920's cottage, located in the historic town of Canton, MS. Canton is famous for it's bi-annual flea market, being the movie capital of the state of MS and for it's Christmas festivities on the historic square.
Historic quaint and charming home in beautiful Canton, MS. Sleeps 8
Beautiful historic charm in a quaint and safe neighborhood.
Beautiful, spacious home, a short stroll away from a charming downtown. Susie was helpful and pleasant in the extreme. Would highly recommend.
Ben
2016-11-29T00:00:00Z
Such a lovely and spacious home! We arrived the week before Christmas and the house was beautifully decorated for the holidays! There was a nice collection of children's books that my children enjoyed reading before bed. We loved the vintage touches throughout the house and being able to play the piano was a real treat! Downtown was beautifully lit with Christmas decorations, horse and carriages and a small train. Thank you for the wonderful visit!
Elizabeth
2016-12-17T00:00:00Z
We loved how close we were to Canton Square. Would highly recommend eating at the Tomahawk restaurant. Great steaks there and just a short 10 minute walk from Susie's. The home itself is beautiful as well, and the beds are so comfortable. Whether you're looking for a quiet night in or a night on the town in Canton, Susie's Corner House is the way to go.
Lauren
2016-12-19T00:00:00Z
This house is even prettier than we expected -- the pictures do not do it justice! The location is perfect and the host did everything to make us feel welcome and comfortable. We loved the Christmas decorations in the house and the lights downtown, which were indeed just a few blocks away. We hope to come back again when we can make a longer stay!
Clare
2016-12-29T00:00:00Z
We LOVED our visit at The Corner House. Family members from MS, Florida and Arizona all enjoyed it with all the room for visiting and space. The kitchen has everything you could need but no dishwasher. Lots of eating spaces. The furnishings in the house are all lovely and the beds sleep great. Easy walking to the Square in downtown Canton and through the historic residential neighborhood. Our family would certainly recommend Susie as a wonderful hostess and her great Airbnb !
Cathi
2016-04-18T00:00:00Z
Susie is very nice, and love the her decoration. Definitely recommend her house.
开凤
2016-06-30T00:00:00Z
The host canceled this reservation 117 days before arrival. This is an automated posting.
Catherine
Susie made me feel very welcome. The day before my arrival she called me to give me details about the house and special instructions. Her husband was there to greet my family when we arrived. The house is absolutely beautiful and larger than the images can capture.
Jennifer
2015-04-20T00:00:00Z
Szoba típusa
Teljes ház/lakás
---
Ingatlan típusa
Ház
---
Férőhelyek
6
---
Hálószobák
Canton, Mississippi 39046, Egyesült Államok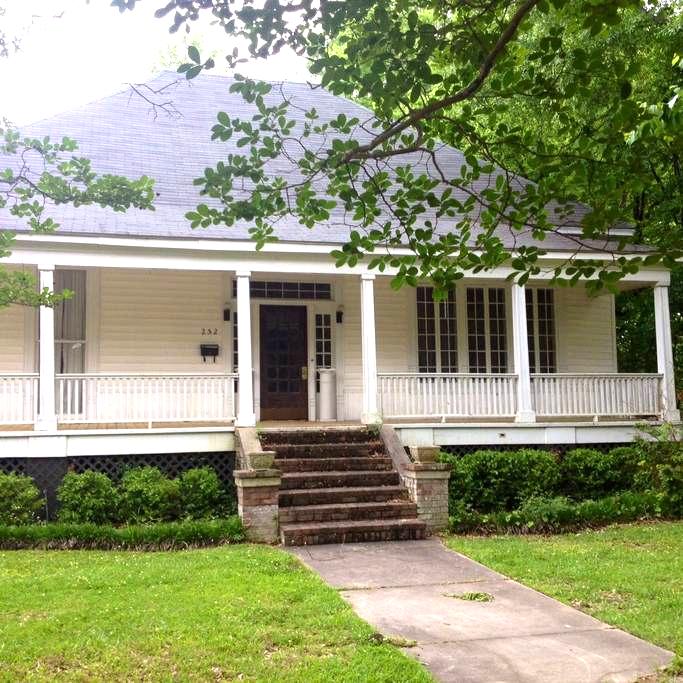 Add meg az időpontokat a teljes ár megtekintéséhez. Felmerülhetnek további költségek illetve adók.