It was exactly as advertised. Family of 4 stayed there and it was great. Will be recommending to friends.
James
2016-09-05T00:00:00Z
Amy and I had a great stay in a clean, comfortable, and very cool tiny house built by Sprout in La Junta. The bed was excellent. The tiny house stayed cool without air conditioning even though the outside temps hit . We travel for business often so this was a fun departure. Adding to the accommodations was the welcoming staff of the KOA campground, where we were treated like family. The location was easy to find and quiet at night. We heard coyotes and owls during the full moon. And we can't say enough about the fantastic people of La Junta, in general. What a great town for a hiking and biking weekend. Rod was polite and helpful throughout the accommodation. The setup was easy and our first Airbnb outing was a complete success. Thank you, Rod!
Michael
2016-09-18T00:00:00Z
The tiny home is super cute and clean and new. Kids enjoyed putt-putt on the KOA grounds. Enjoyed having our own tiny "yard" outside of the tiny home. Perfect for those who don't enjoy being shut up in a hotel room!
Kate
2016-11-26T00:00:00Z
The Tiny Home was wonderful - we really enjoyed it!
Marc
2016-08-21T00:00:00Z
Everything was as described. Great opportunity to see what tiny house living is about. Location was quite and Rod was very helpful. Have already recommended to friends
Rachael
2017-02-04T00:00:00Z
Enjoyed my first stay in a tiny home and first time on the prairie. Great chance to try it out before visiting the factory in La Junta.
Charles
2016-08-08T00:00:00Z
Great place to stay to get the tiny house experience. Comes fully equipped with everything you need. Would of liked to have had a dishwasher, but no big deal. The host was very accommodating and made our stay welcome. Rod makes a great tiny home and sure we will purchase from him in the future. If you like the quite experience this is the place to stay.
Sparky
2017-03-20T00:00:00Z
Rob graciously gave me a ride from the Amtrak station upon my arrival to the Little Home. I used one the rental cars to go to Bent's Fort. This worked out very well. Next morning a ride station. Very easy and very efficient.
Albert
2016-11-01T00:00:00Z
Szoba típusa
Teljes ház/lakás
---
Ingatlan típusa
Ház
---
Férőhelyek
4
---
Hálószobák
La Junta, Colorado, Egyesült Államok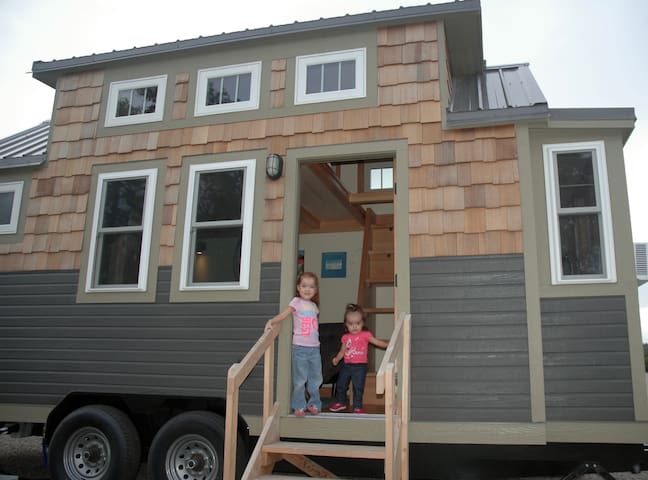 I had such a great stay! Kiki and her family were so welcoming to me and my little dogs. I couldn't be more grateful that they allowed me to share a little piece of their beautiful home. What a perfect getaway. Thank you. I hope to visit again.
Lesley
2016-09-10T00:00:00Z
Our stay was amazing we could not have asked for anything more. It is a beautiful oasis. Richard and Kiki are the nicest people and the perfect host.
Carolyn
2016-06-18T00:00:00Z
Even though we booked at the last minute, Kiki was absolutely superb in accommodating us. Her guest house is the epitome of tranquil and is set in the most stunning location overlooking the lake. Could not recommend the Three Dog Night Guest House highly enough.
Angus
2016-06-28T00:00:00Z
Very welcoming! Loved speaking with Kiki's husband upon arrival. He gave us a great sense of place and history. Dogs are delightful and welcoming too. The casita was simple, beautiful, clean and cozy. I imagine hunkering down there for a long weekend would be wonderfully soothing! Great visit. Thank you!
Jane
2016-08-27T00:00:00Z
It's an adorable place with a lake in the back yard. It is very relaxing and peaceful. We brought our dog and we all had a great time relaxing on the patio and talking with Kiki and Richard. We loved it!
Kristen
2016-08-04T00:00:00Z
Kiki was wonderful and so accommodating. We got detoured due to the weather conditions and Kiki accommodated our short notice request and even brought us cookies in the morning. Great communication, sweet dogs and beautiful views!
Danielle
2016-03-25T00:00:00Z
Three Dog Night was the perfect stopping point for us on a road-trip from Brooklyn to New Mexico. Kiki went above what is required of an airbnb host and made arrangements for the place to be ready for our arrival despite the fact that she was out of town at her daughter's wedding. She really helped us out! She even had a small child's tent set up inside for our son, which was much appreciated after long days of driving. The property and lake are well-maintained and beautiful, and the drive in and out across the prairies were lovely. We were happy to meet her dogs, and her sons' dogs—our dog was particularly happy and questioned our decision to leave. All and all, a highly recommended host, and highly recommend stay.
Arturo
2016-07-17T00:00:00Z
Kiki was a great host! The views from the floating dock at sunrise and sunset were unforgettable. The birds on the lake were fantastic to watch.
Jeff
2016-10-11T00:00:00Z
Szoba típusa
Teljes ház/lakás
---
Ingatlan típusa
Ház
---
Férőhelyek
4
---
Hálószobák
Sugar City, Colorado, Egyesült Államok
Affordable, Quiet & Private 1 queen bed in efficiency apt. Includes a kitchenette, 3/4 bath w/ shower. Basic accommodations. No alcohol, drugs/illegal substances. No smoking tobacco, cigarettes or marijuana on premises. Drug-Free Policy.
Small cozy but comfortable with everything you'll need for a good nights rest!
Easy access to shopping, restaurants, and highway 50.
Debbie went out of her way to make sure that we were well taken care of and comfortable in our stay. Cute little apartment in a charming little town. Comfortable living room and well stocked with food and toiletries.
Jeff
2016-09-18T00:00:00Z
The host canceled this reservation 66 days before arrival. This is an automated posting.
Russell
2016-04-16T00:00:00Z
Szoba típusa
Privát szoba
---
Ingatlan típusa
Lakás
---
Férőhelyek
1
---
Hálószobák
Rocky Ford, Colorado, Egyesült Államok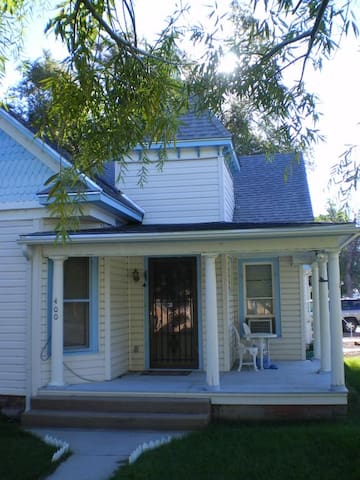 Bill was great. We missed each other on our first day but we were able to meet and chat when we were packing up to leave. It is a great place to get away and enjoy NO CITY noises. The bunkhouse was great and we would recommend it to everyone wanting to get away from the city. The night we stayed there were thunderstorms in the distance. It was great to watch and enjoy the wonders of nature.
Jessie
2016-08-14T00:00:00Z
Had a great experience with friends and William with his ranch.
Rene
2017-02-11T00:00:00Z
Great place with a great host! Couldn't asked for a better time.
Zach
2017-01-29T00:00:00Z
William was very kind and accommodating for our last minute request. His house was very well put together and perfect for our group of three, relaxing get away. We would be happy to stay again!
asia
2016-10-19T00:00:00Z
The host canceled this reservation 22 days before arrival. This is an automated posting.
Matthew
2016-11-10T00:00:00Z
Great place to stay. Everything was as described or better. Perfect for those looking to be away from the city. I would stay again. Was also well stocked and William was a great host.
Cody
2016-09-05T00:00:00Z
Awesome place to stay to get away from it all!!
john
2016-08-16T00:00:00Z
William was a great host! The place was easy to find with GPS and he was there to greet us as we pulled in, along with his adorable dogs! The "BUNKHOUSE" is a beautiful place to stay and very comfortable. There were two of us and our dog and we felt like there was so much space! I highly recommend this place to anyone who is looking for peaceful quiet, big open starry skies, and comforts like home!
Heather
2016-10-22T00:00:00Z
Szoba típusa
Teljes ház/lakás
---
Ingatlan típusa
Bungaló
---
Férőhelyek
8
---
Hálószobák
Sugar City, Colorado, Egyesült Államok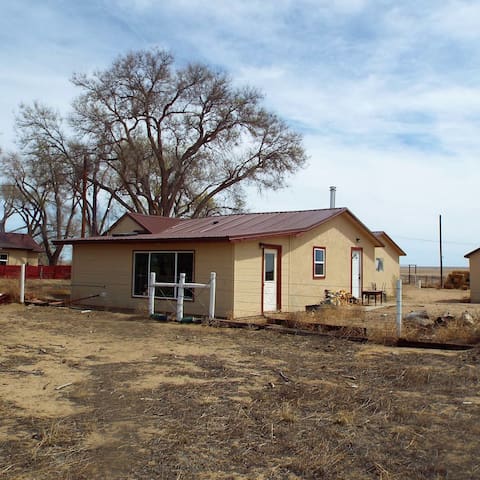 This room is the bedroom of the luxury suites, luxury decoration, modern design, fast WiFi free wireless Internet, living room with sofa, tea table, TV, refrigerator, carpet
The kitchen is equipped with an induction cooker, a hot water kettle, a tableware; The bedroom equipped with new bedding, bed, bedside lamp, bedside cabinet; Independent toilet, large space, dry separation, the configuration of the washing machine, the new change of towels, towels, central hot water 24 hours, let you feel warm and comfortable experience. Adjacent to the Plaza, CITIC Square, Westgate Plaza, Meggie theatre, a step away from the Wujiang road or street delicacy Shanghai center theatre is a 5 minute walk.
Szoba típusa
Privát szoba
---
Ingatlan típusa
Lakás
---
Férőhelyek
2
---
Hálószobák
阿灵顿, Colorado, Egyesült Államok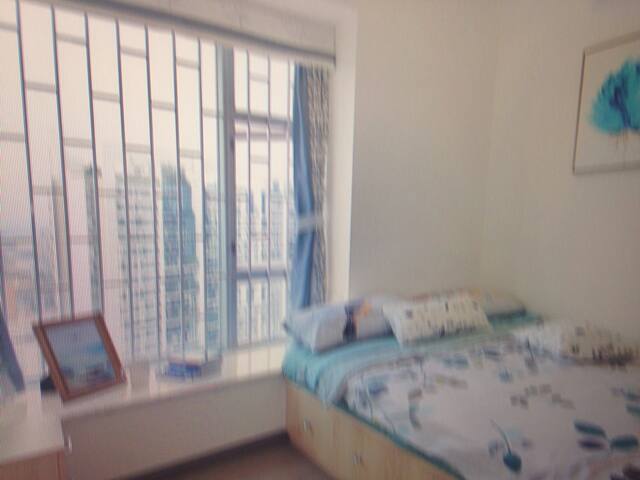 Add meg az időpontokat a teljes ár megtekintéséhez. Felmerülhetnek további költségek illetve adók.