The bungalow with its private swimming pool is 5 mins from Dizzee World, 30 mins from Crocodile Bank & Mahabalipuram and on the way (2 hours) to Pondicherry. Tucked away in a nest of greenery its a place to relax and unwind. The host can whip up a variety of cuisine upon request or you can step out and eat at nice resorts and restaurants close by. Nearby stores and boutiques allow for a great shopping experience. The kitchen is well equipped and one can enjoy cooking their own meal or even order
This guest house has house keeping and clearing and laundry available at all times at an extra cost only on request. Both bed rooms are air conditioned ,spacious with TV, Fridge,24 hours running hot and cold water, ,a poolside lounge with garden umbrellas and surrounded by well manicured lawns. You can cook your own food,or order food from nearby restaurants.You can enjoy the comfort of star hotels in a home. Meals can be provided on request at a very nominal cost. PETS (DOGS) ON THE PROPERTY ARE IN AN ADJACENT COTTAGE AND AWAY FROM THE GUEST HOUSE).
It is quiet & peaceful, converged by greenery nestled between The Buckingham canal and the Bay of Bengal Sea and most of all away from the cacophony off the city. Are you looking for private business discussion, official work and family discussions away from your place and home this is the right place. choicest of food and beverages(nonalcoholic) is available at very short notice. Clearing service, kitchen assistance and prompt house keeping are there for your comfort. No noise pollution and no air pollution and above all no disturbance of any kind.
Amritaji's home is beautiful and comfortable. The gardens are lovely and the pool is superb (clean and well maintained) and the kids barely got out of it. Amrita is a wonderful cook and a warm hostess and makes you feel welcome. Would highly recommend staying here for a family quiet time and for exploring the Mahaballipuram area. Lots of shops and good restaurants in the area too.
Shikha
2017-02-26T00:00:00Z
We had the most wonderful time at Aunty Amrita's place. It is all that it promises to be on Airbnb and even more. She's a warm, friendly host and she made sure we were comfortable in all aspects. If you're looking for a mini holiday at a nice, quiet place just off the main road, this is just the place to be. We're definitely coming back soon! :)
Vandana
2017-01-22T00:00:00Z
We initially had plans to go to nearby places after checking-in to this place but the property is so beautiful and well maintained that we decided to stay indoors. Amrita ma'am is really an inspiring lady and she made sure we were very well taken care of. She has organised domestic help within the property to ensure we get a perfect and relaxed holiday. Pool is very well maintained that my family enjoyed. Food served was really tasty and kids loved it. Amrita Ma'am was a perfect combination of a very loving and caring and a pragmatic person. Amrita ma'am drove me around and showed few eating and entertainment places also which was really appreciated. Overall a very enriching experience !
SANJAY
2016-12-31T00:00:00Z
Pretty place. Great ambience. Loved every second. Thanx a ton amrita mam
Sheena
2017-03-19T00:00:00Z
Amrita's place was so serene beautiful and quiet for our work mood.The pool was blue cool and soothing. Truely this home had everything a business traveller would want Amrita took care of all our needs .Excellent service and a memorable Airbnb experience.....The place was well maintained and very clean. It is close to many shops and restaurants. Perfect place to take my Sales Team away from the busy city and corporate life.
Rashmi
2017-02-10T00:00:00Z
This is my second time booking with Amrita auntie for my friends visiting Chennai on their holiday. Here is her response towards the stay: "This was my first time to visit Chennai. Auntie's villa made one of my greatest memory of it. On my third day in Chennai, my friend proposed that we spend one or two days in Auntie's villa. When I saw my friend joyfully talk to Auntie on the phone, I thought that they have known each other for a long time. Yet, to my surprise, my friend told me that she's met Auntie for only once. Then she described how nice Auntie is on our way to her villa. When I myself checked in the villa and interacted with Auntie, I found that she is even nicer than my expectation. Regardless of our late-hour arrival, she welcomed us with the warmest hospitability. She told us not to worry about anything and just relax. She let us use the swimming pool as we like. She gave travel advice and arranged rent taxi for us. She made us meals whenever we may feel hungry. What is best, she used to host banquets at 5 star hotels!!! Just imagine how satisfied one could be to have marvelous breakfast at a beautiful courtyard near a lovely swimming pool! What makes me even touched is that Auntie made no rush in our check-out time. She encouraged us to casually take a look at the famous local monuments and crocodile park, enjoy the happiness of swimming in the pool to our content when back from sightseeing, and then check out when we felt like to since she doesn't have any guest the next day. She treats us more like her own family than guests. For me, Auntie's villa is like my home in India, where I can find inner peace and true comfort. The house is clean, cozy, homey and well-decorated. The host is kind, friendly, generous, hospitable, and heartwarming. This is truly the most impressive villa experience to me. -Emma (Taiwan)"
Zoe
2017-03-01T00:00:00Z
Amrita Aunty's place is home away from home.Her home is unique,modern,family friendly and if u r away from home this is the best place to stay in.U don't have to worry about anything,everything will b taken care.Thank u Aunty for making this short trip a good one.
Rituparna
2017-01-19T00:00:00Z
Aunty Amrita received us at the main road and escorted us home which was a perfect start to a great weekend. From then on, it was like staying with family. She went out of her way to make our stay as pleasant as possible. We were served Pongal and Vadas on arrival which was a nice touch. The rooms were cosy, clean and super comfortable and overall the whole house was very well maintained. The kids loved the pool. The food was very tasty and homely. It's the perfect place for a weekend getaway. Thank you so much Amrita Aunty! We will come back soon!
Bopanna
2017-01-15T00:00:00Z
Szoba típusa
Teljes ház/lakás
---
Ingatlan típusa
Bungaló
---
Férőhelyek
4
---
Hálószobák
Chennai, Tamil Nadu, India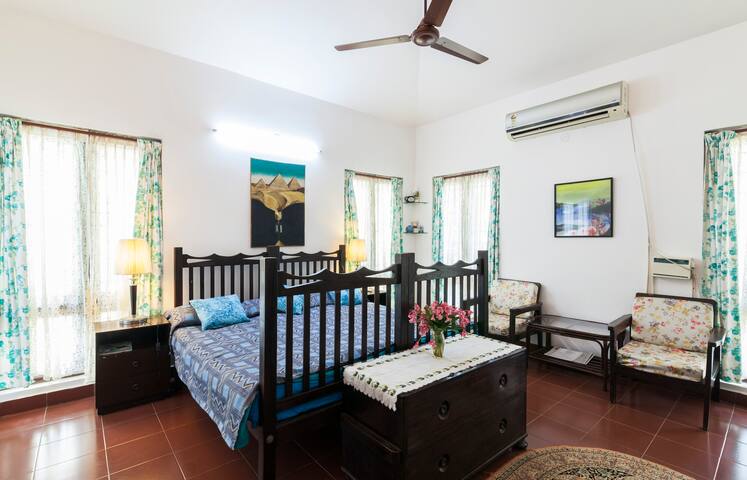 A tastefully constructed farmhouse nestled amongst 100 coconut trees and a 100 mango trees, with traditional Chennai furniture and Pondicherry style architecture. 25 km to Chennai, 30 km to Mamallapuram and 125 km to Pondicherry
We have an old converted garage that acts as a beautiful air-conditioned space with huge meal double doors and also glass panel doors to give you the best views We also have a bedroom upstairs with 2 single beds and an attached bathroom
Hope to c u soon:)
Re
2017-02-12T00:00:00Z
Dear Shammy, Heartfelt thanks to all of you for being a truly fabulous host to us. Now, I would say friends. You were host when we arrived but by the time of departure we turned out to be friends. We had a wonderful time at your place. Loved your property, warm welcome and a very homely hospitality. Must say that you are blessed with lovely kids. It was fun to play with them. Special thanks for your extended service. All I can say is a Big Thank You. Looking forward to have a wonderful stay again. About Property- A very well designed house in the middle of the big farm surrounded by super lush greenery. Beautiful outdoor space for morning tea or a casual sit out.
Ingit
2016-07-11T00:00:00Z
Shammy's farm house was great with a bunch of coconut and mango trees and pets like dogs and rabbits. We were two people when visited Shammy's place and had a comfortable stay
Harish
2017-01-29T00:00:00Z
Everything here was wonderful. The Family is really friendly and nice and also the farm and the appartment are great. It was much better than we expected. I would absolutely recommand this place!
Nora
2016-12-31T00:00:00Z
Whoa!! Wat an experience it was. Just how we wanted to welcome 2017. Me and my fiance were looking for a quiet and peaceful get away for the night of 31st. We aren't huge on crowds and partying in general and hence were really particular about the place we wanted to go. After a lot of search via networking, BnB, Oyo and what not, we found this little heaven of a farmhouse owned by Shammy and Charlotte and their two super sweet kids Junya and Keano, not far from the city of Chennai. When I first spoke to Shammy to confirm the booking, he mentioned that they were hosting a small party and it might get a bit noisy during midnight but then assured us that it won't be messy and I am so glad we dint change our decision and look for a different place. We reached the farmhouse by around 1500 hrs on the 31st. It is very close to Navallur on OMR road and about 27 kms from where I stay in Chennai. Shammy gave us a pretty clear picture on how to get there and we got to the place with out any trouble. We were greeted by three lovely dogs , Blackie, Brownie and Lassi. Both of us love dogs and these were extremely friendly ones. Charlotte quickly gave us a warm welcome and showed us around the farm and our room, which is an old garage, that has been tastefully redecorated to give acozy feel to it. We quickly settled down and went for a stroll around the farm. Our favourite spot was near the thatched car porch that had a hammock in it. It is the perfect spot to have sit and chat which for us went in to hours. Room in itself had a lot of space in it. There is a book shelf with a lot of board games and books which you can help yourself to. We went out for dinner in the evening to OMR food Street, which is about 2 KMS from Thalambur, where the farm is. I had my bike with me, which made it easier for me to get by but otherwise, I did see a couple of busses which should make it easier for you to go around. Our time there was spent in hours of chatting, playing board games and having a fun time with two super energetic and yet very well behaved kids. Shammy and Charlotte made sure to check with us on how we were doing and if we were comfortable without being intrusive. At 12 midnight, we were walking around in the garden watching the fireworks from around. A lot of guests came in for the party and were around the campfire and dance floor, but not once were we bothered by any of them. On 1st, we had a very cozy breakfast with the whole family and another backpacking couple from Germany, Felix and Noha. It enriched our experience immensely...
Tribin
2017-01-01T00:00:00Z
Location: Slightly off the main highway. Perfect if you're coming to Siruseri or to a CTC event. People and pets: To die for! Shammy and co are the chummiest of hosts you'll ever meet. The Place: Elegantly furnished with a distinctly European feel. We were surrounded by fruit trees and lots of green cover. Comfy for anywhere between 2 and 6 ppl.
Rahul
2017-03-04T00:00:00Z
Szoba típusa
Teljes ház/lakás
---
Ingatlan típusa
Ház
---
Férőhelyek
6
---
Hálószobák
Chennai, Tamil Nadu, India
My Apartment is located next to the IT Corridor and is situated close to shops and restaurants. A 30 min ride from the Airport with Wifi access. You can expect a shared kitchen, bathroom and a chilled living area where you can relax, play Playstation! We also have cycles that you can use if available.
I've always loved the hotel atmosphere/ I've taken extreme measures to make sure that it has been constructed in the way I wanted. Though the investment was more than that of average houses, I'm sure you'll love the tiles and doors which were specially imported from Rajasthan. A cozy 5-star private room in very neat , comfortable environment in new apartment. A safe location, well guarded, WiFi enabled with housekeeping facilities. A 32 inch TV with Airtel DTH. We have all the channels enabled. The Playstation which is located in the common room can also be connected to your TV in the nights if no one is using it. All the extra shampoos and toiletries are available in the store room, please feel free to replace them at your convenience in the nights.
ECR known for its beaches, restaurants ( New Town Cafe, Kipling Cafe etc) , amusement parks is a 10 min ride.The IT Corridor is located in the main road comprises of companies like TCS, Cognizant, Capgemini, WIPRO, Paypal, Amazon and Ebay. The famous amusement parks are VGP and MGM Dizzee World. Food is available from the nearby restaurant to the room. Online ordering is possible through Zomato, Swiggy and Foodpanda. Green Trends, a famous chain of salon and spa in Chennai is closeby.
Szoba típusa
Privát szoba
---
Ingatlan típusa
Teljesen felszerelt lakás
---
Férőhelyek
2
---
Hálószobák
Kanchipuram, Tamil Nadu, India
Behind Siruseri IT Park. Close to ECR - Kovalam Beach, MGM Dizzee World. It is about 30 Kms from Mahabalipuram UNESCO heritage site.
It is a flat in a gated community. Hence please maintain decibel levels.
Szoba típusa
Teljes ház/lakás
---
Ingatlan típusa
Lakás
---
Férőhelyek
6
---
Hálószobák
Semmanjeri, Tamil Nadu, India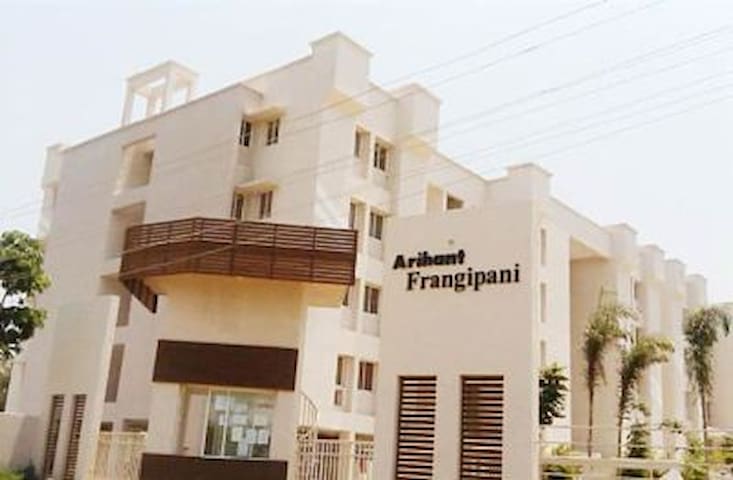 My independant house is located very close to Secunderabad Club in Vikrampuri. The house is very well furnished for business and leisure travellers. Bedroom is air conditioned and there is an ironing board as well.
- The bedroom has a glimpse of the sea and the residential complex is amazingly beautiful. This place is located in a peaceful and green neighbourhood. - The bedroom has a Queen Size Bed, Airconditioner and a Wardrobe - There is an Independent bathroom for this room - Washer+Dryer, Water Heater, Clothes Drying Rack, Cooking Appliances & Utensils are adequately availabled
Cinema Hall (AGS Cinema), Eating Joints, Grocery, Sports Complex, Bus Stop......all are a minute of walking distance
It was a pleasant stay, will visit again.
Raghavan
2016-05-20T00:00:00Z
Thanks to Sunny. we stayed two days at this place. Amazing host offering privacy and independence to use the place. This is located in high rise gated community apartment complex which makes us completely safe and provides amazing views. One can actually see the Ocean from the room. Will definitely go back if I have to stay around the locality and will recommend to anyone too.
Ram
2016-04-12T00:00:00Z
If you are looking for private place, this is not one. It is a residential apartment with family living there and one bed room was let out. Take blankets along if you plan to stay here.
Amarnath
2016-09-16T00:00:00Z
If you have work near to this location then it will be good to stay here. There is a restaurant inside the apartment so no need to go out and look for restaurant. Good bus connectivity is there from this location.
Ramakrishnan
2016-07-19T00:00:00Z
Bedroom and toilet were clean. Bedroom has a large window with good view and lots of fresh air. The location is far from Chennai central but near to couple of IT parks and well connected via OMR. Also it has a food joint and a mall just opposite to the main gate of Opaline. Sunny is a nice guy, though I didn't meet him personally but we talked over phone and he provided all the necessary details regarding check in. And on the contrary of one of the reviews, the wifi does work and has good speed. Again, Thanks Sunny and Airbnb for such awesome arrangement.
Anirban
2017-01-26T00:00:00Z
I stayed only one night at Sunny's place. It was a pleasant experience. The place is a flat in a large, morden high-rise residential complex. Across street from the gate of the complex, there is a large food market with many restaurants of various cuisines. Also a good size decent supermarket. Note for foreign travellers, Uber and Fast Track taxi services cover this area. I was fortunate to meet Sunny in person. We had dinner together and had a good chat. He is really respectful, friendly and easy going. We even discussed some points how the place could be improved. For it's value and location, I think the place is quite suitable for business trip and would like to recommend it.
Fan
2017-01-03T00:00:00Z
Lovely apartment. Great amenities and very accommodating host. I had a great time playing squash with Sunny. He is a fitness freak and can be a great socializing partner too.
Vin
2016-12-15T00:00:00Z
Szoba típusa
Privát szoba
---
Ingatlan típusa
Lakás
---
Férőhelyek
2
---
Hálószobák
Navallur, Tamil Nadu, India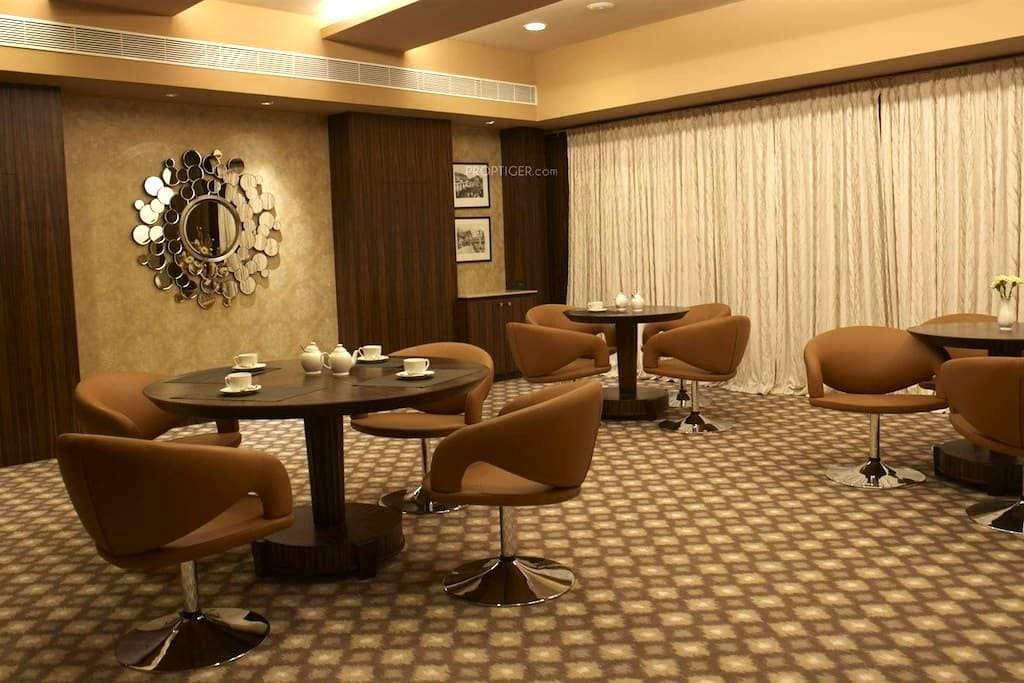 My place is close to parks, great views, restaurants and dining, art and culture, and the beach. You'll love my place because of the views, the high ceilings, the coziness, the people, and the location. My place is good for couples, solo adventurers, business travelers, families (with kids), and big groups.
Szoba típusa
Teljes ház/lakás
---
Ingatlan típusa
Lakás
---
Férőhelyek
4
---
Hálószobák
Kanchipuram, Tamil Nadu, India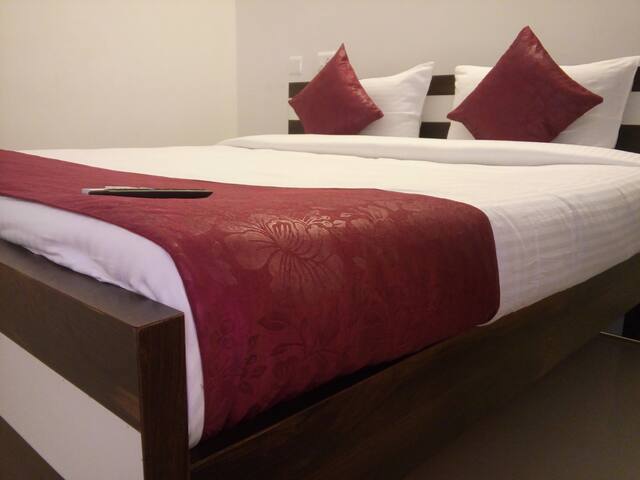 My place is close to IT Corridor Siruseri OMR. You'll love my place because of the location. My place is good for business travelers, families (with kids), big groups, and furry friends (pets).
AGS Multi Screen Cinema, Super Market,Hospitals, VIVERA Mall all are near by located
Szoba típusa
Teljes ház/lakás
---
Ingatlan típusa
Lakás
---
Férőhelyek
10
---
Hálószobák
Kanchipuram, Tamil Nadu, India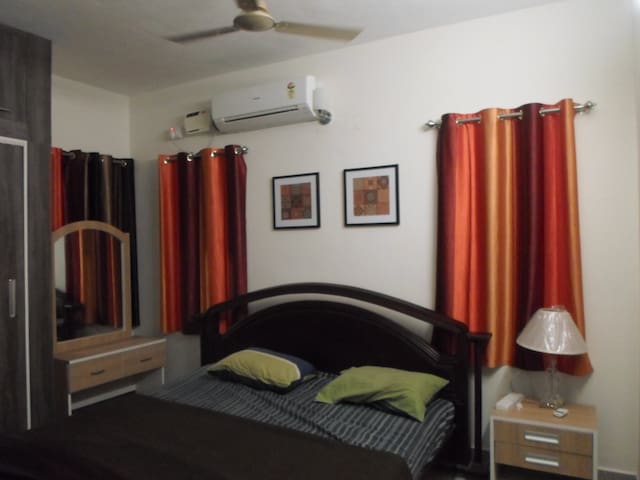 Self Catering Luxury furnished four bedrooms holiday villa with attached bathrooms/all rooms AC. Ideal for 10 people/Corporate/Family/Holidays/Business,Wedding. TV/Cable Wi fi/fridge/ sofa sets/dinning table/washing machine/double cots all bedrooms covered car park gas/stove mixer and cooker/cooking utensils 24HR water supply. Close to sholinganallur/omr/ecr/airport/Cinemas/sipcot IT park/hospitals/schools shopping malls/attractions. Note : NOT FOR GET TOGETHER/PARTIES. ONLY FOR FAMILY
All four bedrooms are massive in space with cupboards. Living room/Kitchen is with luxury for self catering.
Szoba típusa
Teljes ház/lakás
---
Ingatlan típusa
Villa
---
Férőhelyek
10
---
Hálószobák
Chennai, Tamil Nadu, India

A modern style villa located within a gated community on ECR Chennai.
Most spacious villa available in that area. The garden and walk area are large. High ceilings and a very well maintained place.
The property is on the ECR main road but very quite and quaint .
Thanks Krithish for helping coordinate this property at Kanathur. The place was cozy, spacious, comfortable and homely... Place being on the road side yet a stone's throw from the beach and the ambience within... All these added to the pleasant family gathering we were able to set at this place.
Arun
2017-02-19T00:00:00Z
Szoba típusa
Teljes ház/lakás
---
Ingatlan típusa
Villa
---
Férőhelyek
6
---
Hálószobák
Kanathur, TN, India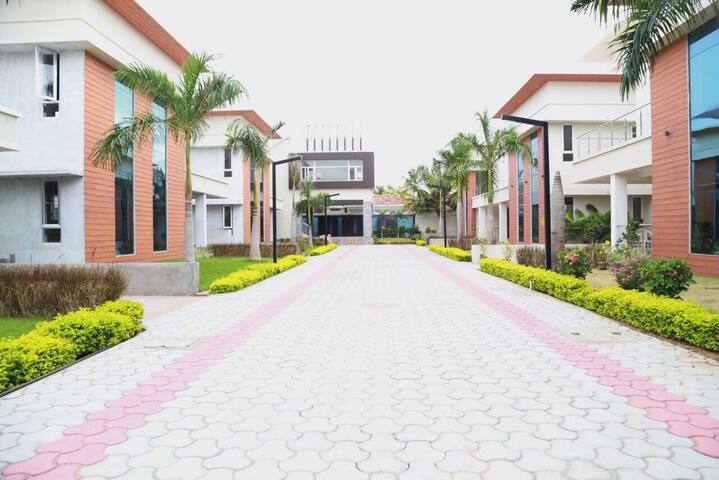 Max Classic Serviced Apartment is the first property of its promoters who takes care of their Guests personally with the support of experienced service staff. Experience the comfort and ultimate services while residing in OMR near Siruseri IT park.
Clean rooms with all basic amenities. Great host and service.
Mukundaraj
2016-06-10T00:00:00Z
overpriced, remotely located, not set up for hospitality, fantastic south indian b'fast available
khamir
2017-01-23T00:00:00Z
Szoba típusa
Privát szoba
---
Ingatlan típusa
Lakás
---
Férőhelyek
2
---
Hálószobák
Chennai, Tamil Nadu, India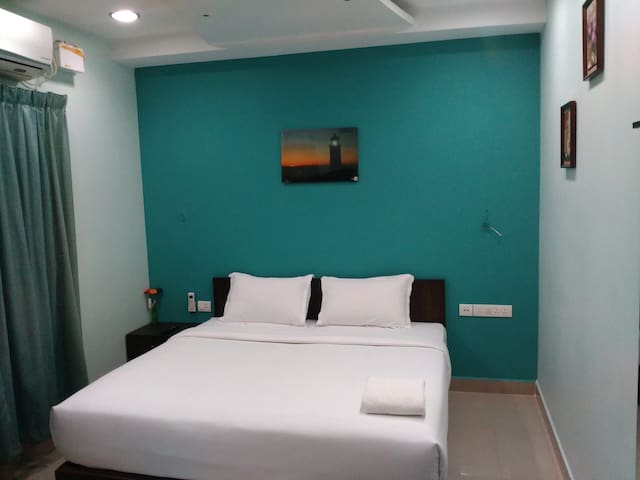 Personifying indulgent hospitality at its best, Kohinoor Asiana is an exclusive urban haven, where the service is warm and friendly, the facilities are world-class, the cuisine is superb, and the guestrooms are spacious and inviting.
We have 3 restaurants and a bar. Prana spa is renowned space in Chennai.
Hotel is very near to Chettinad / Global / Apollo hospitals in OMR. Also nearby to IT sectors - Sipcot Navalur - Siruseri - SEZ Sholinganallur.
Szoba típusa
Privát szoba
---
Ingatlan típusa
Szoba reggelivel
---
Férőhelyek
2
---
Hálószobák
Chennai, Tamil Nadu, India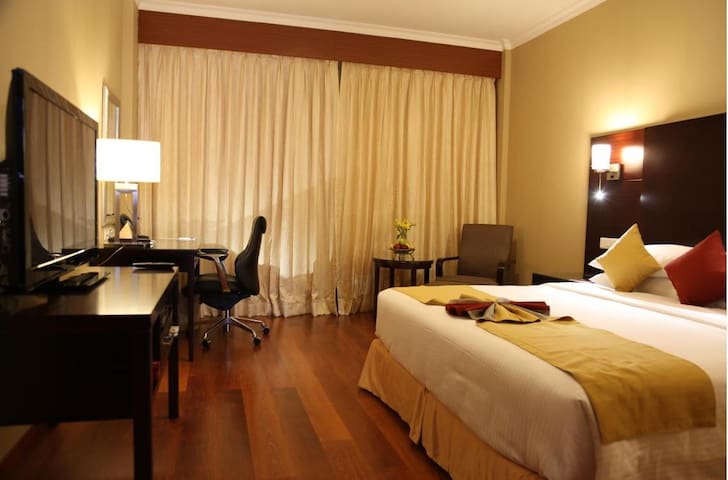 A cozy room, on the 12 th floor of a modern township in the heart of Chennai's IT/business district. With a sweeping view of the ocean and the backwaters, this place is also suitable for leisure travelers seeking to explore the beaches & culture of East Coast Road.
This room is on the 12th floor, with a gorgeous view of the sea & backwaters. So it is bright and well-ventialated. There's a private bathroom which is designed to modern taste and standards. It is part of a fully furnished serviced apartment, in which guests will have access to the living room & kitchen. Breakfast is comlimentary.
The township is situated in the heart of the IT/business corridor of Chennai, with many of the top IT companies having offices right opposite the premises. The beaches of East Coast Road (some of the secluded), along with cultural & heritage sites like Dakshin Chitra and Mahabalipuram are a short 20-45 mins drive away. The vicinity offers plenty of shopping and culinary options.
Szoba típusa
Privát szoba
---
Ingatlan típusa
Lakás
---
Férőhelyek
2
---
Hálószobák
Chennai, Tamil Nadu, India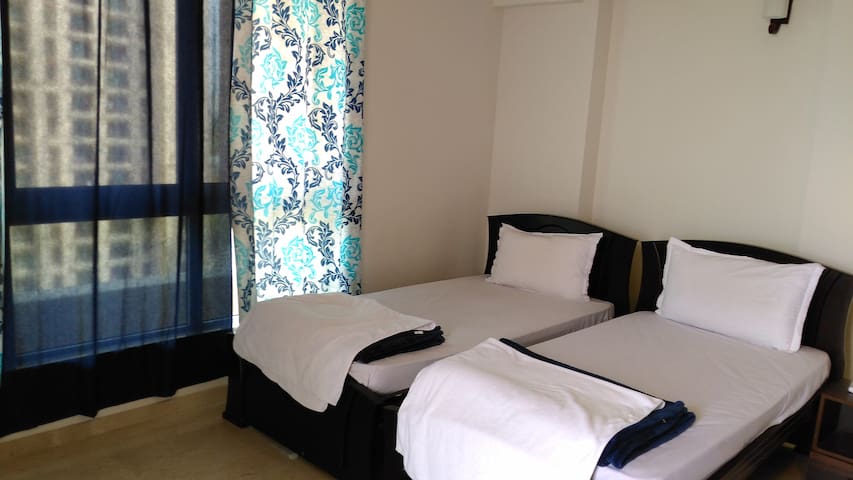 Welcome to our home on the OMR where I live with my dear wife and a pooch named pepper, in a spacious apartment overlooking the Muttukadu backwaters. We are looking to host our home for people who are new this part of the country and would like to have a engaging experience in Chennai. Chennai has been believed to be a conservative city, but over the last 4 years of my stint in Chennai I have discovered a few muses which I would love to introduce our guests to...
The apartment is part of a secure, up market residential complex, we are on the 5th floor. If you were to stay with us, you will be living with a very engaging hosts who could share with you insights about the city, culture, food, and experience opportunities. We stay half way from Mahabalipuram, which almost a Goa of the south. If you wish to be taken to places of interest under the guidance of a host we are your best bet. We have a very friendly and relaxed environment at home. You can access a good library of books, few board games and look forward to exploring food muses in the (URL HIDDEN) it Russian, Persian, Japanese or Indian food joints.
We are in an upmarket residential complex 28kms from the airport, 30 kms from Mahabalipuran and 1 Km away from Sipcot IT Park
Szoba típusa
Privát szoba
---
Ingatlan típusa
Lakás
---
Férőhelyek
2
---
Hálószobák
Chennai, Tamil Nadu, India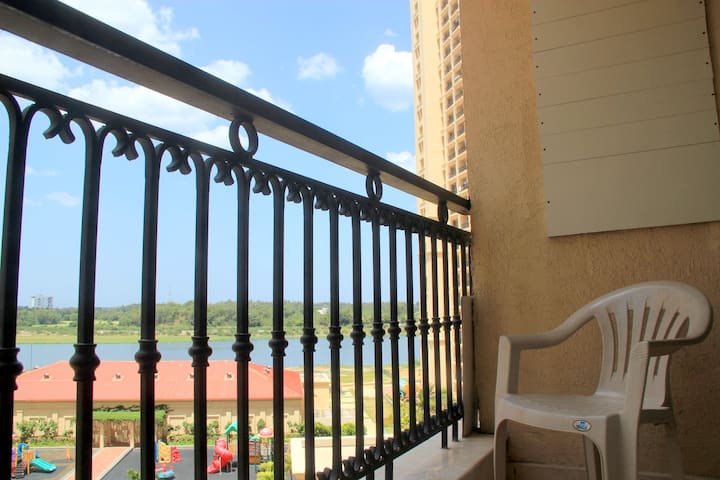 Set on the ECR , this tastefully modern 4200 sqft bungalow offers breathtaking views of the canal with skyscrapers in the background. Very close to the Mayajaal theatres on ECR. You'll love this home with a relaxing ambiance, peace and quiet surrounded by verdant greenery and lush nature, yet close to all public amenities. Its great for families (with kids), large groups or solo adventurers and avid bird watchers in a private and enchanting tropical setting.
The Villa boasts a large open floor plan with extensive entertaining area that opens up to a large landscaped lawn. Wrap around balconies open up to the garden area below to provide for a relaxing atmosphere.
The West Bank Garden Community is a calm, private, relaxing and serene residential neighborhood surrounded by lush greenery on the banks of a canal.
Stayed in this place for 2 nights. the place was great there was a care taker to help us around. we go in about 5 mins from the main road. host was very kind and supportive.
Jun
2016-08-15T00:00:00Z
This was a little secluded place but it is a gem once you get there. Raj was very much in communication with us all along our stay there to make it as smooth and memorable as possible. The care taker took care of all the little details and it was a very memorable stay in an very upscale property for us.
Clement
2017-01-15T00:00:00Z
The housekeeping was well (cooking anything for us, washing) and free of change. The host is nice and you can ask him about anything anytime. The place is nice cozy and very clean. We surely recommend Raj place for anyone who love comfort, calm and cleanness.
amadeo
2017-01-06T00:00:00Z
A very comfortable place! Great place for a weekend getaway!
Aarthi
2016-12-26T00:00:00Z
The host canceled this reservation 6 days before arrival. This is an automated posting.
Sai
2016-07-09T00:00:00Z
The host communicated with us and coordinated our requirements prior to our arrival. The villa is located in the vicinity of mayajaal. The road leading to the villa is extremely isolated so I suggest reaching the villa during the day light hours. Also I suggest you carry ample food supplies so that you can avoid the hassle of travelling out for food every single time . The villa can accommodate 3 sedans in their parking. Ample lawn space is provided. Spacious living and kitchen is attached. Water cans were provided by the host. There is also a table tennis room should anyone be interested. This place is suitable for groups rather than individual bookings.
Chaitanya
2016-10-23T00:00:00Z
Szoba típusa
Teljes ház/lakás
---
Ingatlan típusa
Villa
---
Férőhelyek
6
---
Hálószobák
Kanathur Reddikuppam, Tamil Nadu, India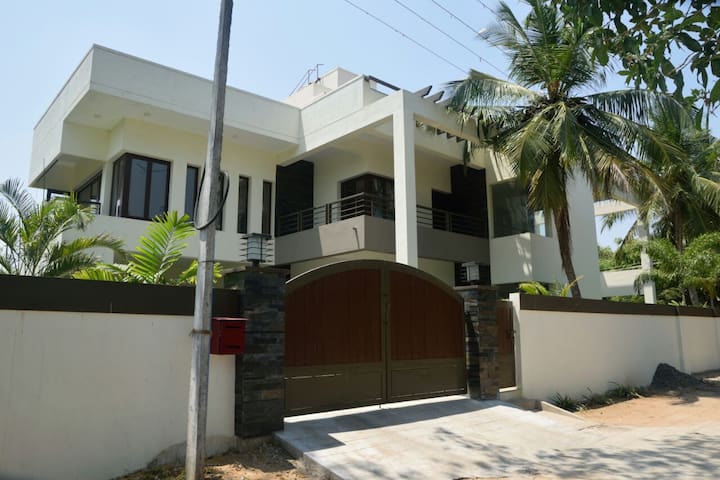 Hello there and welcome to my beach house in ECR, Chennai! Here's what you can expect from this agreeable getaway: great ambience, a peaceful neighbourhood, and a coastline that's only a stones' throw away (you can walk to the beach in 3 minutes!) The place is very conducive to any moderately sized private activity: corporate outings, birthday parties (or parties in general,) family reunions, and a comfy place to stay if you're the travelling type. Kids friendly. Feel free to ask me anything.
The place is really good. Unique construction and well organized and maintained rooms. The pool is partially indoor hence making it more attractive. Rooms are well maintained and kept clean. Definitely will make a repeat visit in the future.
Swarup
2017-02-26T00:00:00Z
The on-site caretakers cleaned the pool frequently. There were several restaurants within 1km.
Kannan
2017-01-01T00:00:00Z
I would suggest value for money and great place to be with
Rohit
2017-02-14T00:00:00Z
Szoba típusa
Teljes ház/lakás
---
Ingatlan típusa
Bungaló
---
Férőhelyek
12
---
Hálószobák
Chennai, Tamil Nadu, India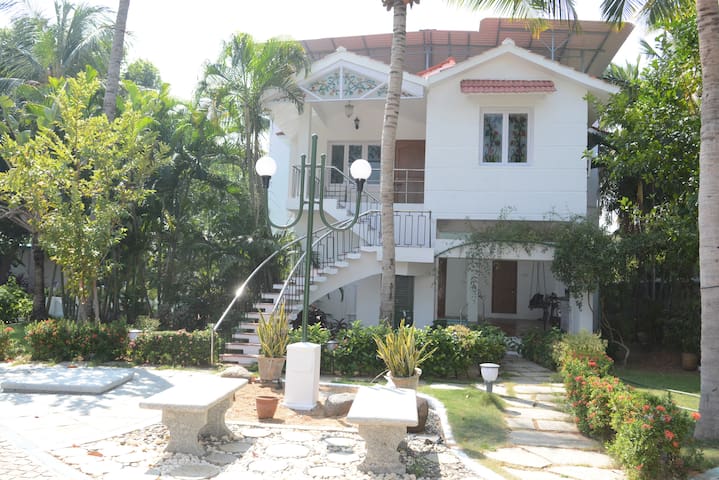 My place is close to the beach, restaurants and dining, family-friendly activities, art and culture, and great views. You'll love my place because of the people, the location, the ambiance, and the views. My place is good for couples, solo adventurers, business travelers, families (with kids), and furry friends (pets).
Szoba típusa
Privát szoba
---
Ingatlan típusa
Bungaló
---
Férőhelyek
2
---
Hálószobák
Kanathur, Tamil Nadu, India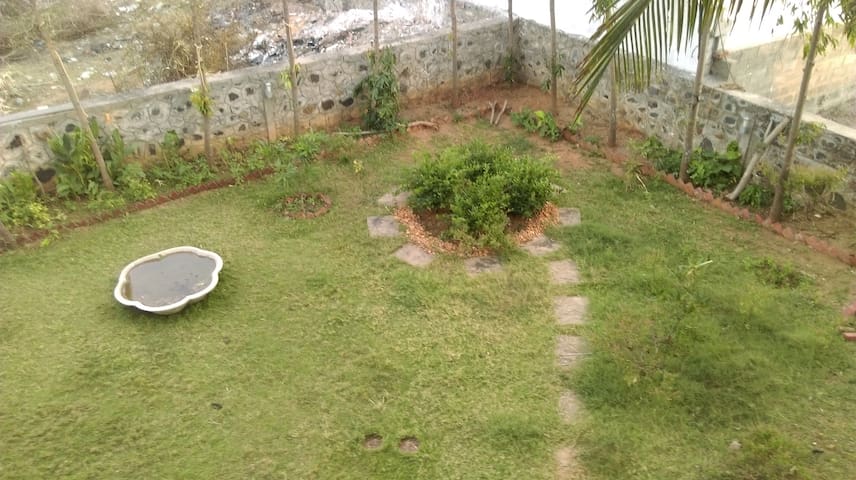 Our contemporary 3 bedroom apartment is located in a quiet street off of OMR and is easily accessible to Chennais tourist get aways as well as close to the main city spots. Just 20 mins from SPICOT. Comes with WiFi and Netflix/Amazon prime ;-)
Comfortably furnished, fully air conditioned, with home theatre, fully modular and equipped kitchen available for use
Nice and quiet. Nearby lake is a nesting ground for migratory birds that come all the way from Europe. A bird watchers delight. Provides easy access to tourist spots and well connected by bus and taxi service to all parts of the city
I guess if you are travelling to Chennai and need a super friendly place then dont bother to look for more And choose this The place gives you a homely feeling.Equipped with all necessities, friendly host, green surroundings The place serves your all requirements Thanks for hosting us Ashwin
Deependra
2017-03-28T00:00:00Z
Szoba típusa
Teljes ház/lakás
---
Ingatlan típusa
Lakás
---
Férőhelyek
6
---
Hálószobák
Chennai, Tamil Nadu, India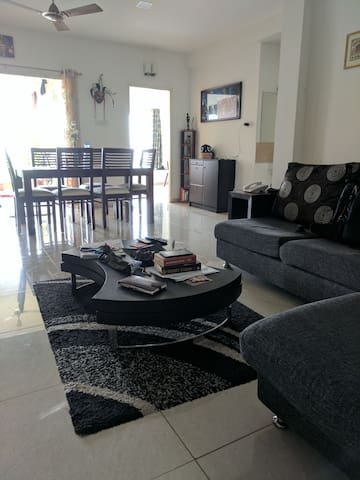 My place is close to restaurants and dining, family-friendly activities, the beach (10 min drive), close to backwaters, play area. You'll love my place because of the ambience, the outdoors space, pool,. My place is good for couples, business travelers, and families (with kids). Nearby Sights East Coast Road scenic road -10 mins by car Dakshina Chitra -15 mins by car Crocodile Park - 15 mins by car Dizzy World-15 mins by car Pizza, Indian food, Chinese food,continental home delivery
The house is a great place to stay for vacation with family and friends. Nisha has been very friendly and easy to communicate. The house is well maintained and modern. The location is great and there is a food street right across the apartments. All in all, we loved it and would definetely recommend this place to anyone.
ujjwala lakshmi devi
2016-11-12T00:00:00Z
We were 3 couples and we wanted a place for wine & dine and some catch up.. Nisha's place is a perfect getaway.. It's 3 Kms away from the Sholinganallur signal.. easy to approach. It has 3 bed rooms (2 proper bedrooms and 1 room with a bunker bed).. It has large open lounges in the ground and the 1st floor. A huge dining table and a pool within the apartment .. The interiors are amazing and well thought off. Nisha is very accommodative and ensured that all our needs were taken care off.. we set our expectations and she was happy to oblige.. We packed our food but then you can order from Gem Express (the food is amazing).. We spent some time in the pool and it was an amazing experience. Overall it's an awesome place to jam up .. and I strongly suggest that you spend some time here..
Shivakumar
2016-08-15T00:00:00Z
Szoba típusa
Teljes ház/lakás
---
Ingatlan típusa
Lakás
---
Férőhelyek
8
---
Hálószobák
Navallur, Tamil Nadu, India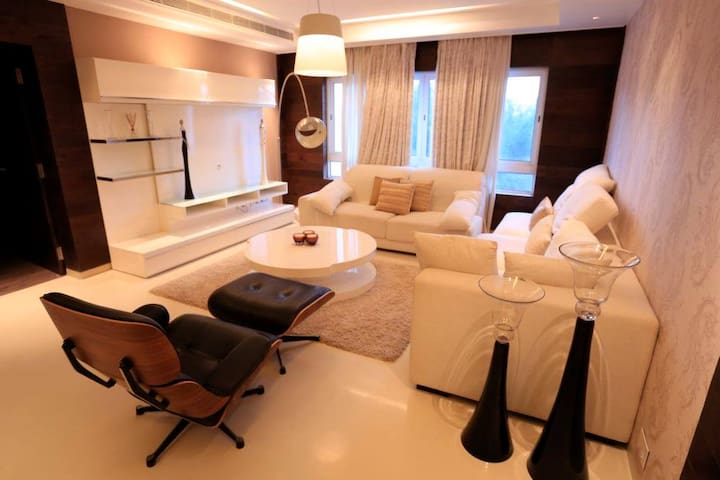 Add meg az időpontokat a teljes ár megtekintéséhez. Felmerülhetnek további költségek illetve adók.